Sturgis Trip - 1988
This was written many years after the trip, with my pathetic memory and a few notes I had. I cannot ensure that all facts are acurate. The days are aproximate at best.
This was a two week motorcycle trip to Yellowstone and Sturgis.
DAY 1 -We left from my house in New England. I had my 1988 FLST Heritage Softail Classic with some large leather saddle bags bolted to the fender and no windshield. John had his 1987 Softail Custom with blue nylon donkey saddlebags. We brought my brown wall tent, cheap and simple, strapped to my handlebars. Neither of us had ever been out to the areas we were traveling to but we had traveled together to Florida and other places together. The first day out it rained all day. Towards the end of the day we decided we would not camp, even though we were on a low budget. We stopped at this little hotel in the middle of no where, somewhere in Ohio. It was cheap and dry. We asked the guy at the desk were we could get food and the directions he gave made it sound like we would have to drive for an hour to get there and never would find our way back. The guy at the desk said he would go and get it, he brought us back two hoagies and a six pack of beer.
DAY 2 - We road out through Ohio and in to Illinois. We stopped to see some friends of John's who live in farm country south of Chicago. He used to work in New England. We had a good time visiting, seeing the small town and eating home made pizza. The guys kid loved having guests, I don't think they get many visitors out in that area. The guy said that one of the things that he missed most about the east coast was lobster. When we got back we shipped him some lobster. They loved it. Some of the neighbors came over just to look at the lobster since some of them had never seen a live lobster. During the day the kid wanted us to try out his go cart. That was a lot of fun. At night we watched kinda dirty movies and drank beer. Good people. His wife wanted us to stop back on our way home but we didn't have time.
Not a bike, but still fun.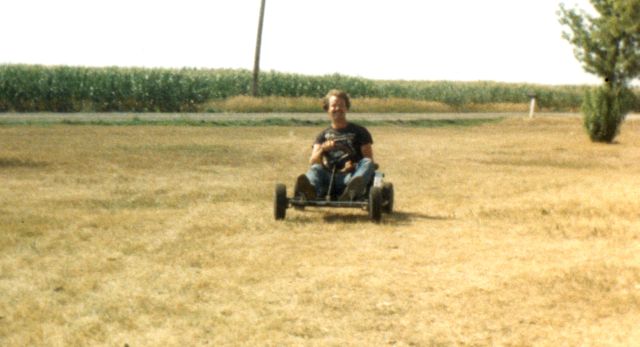 On the road with wind blown hair. Hell, we used to have hair!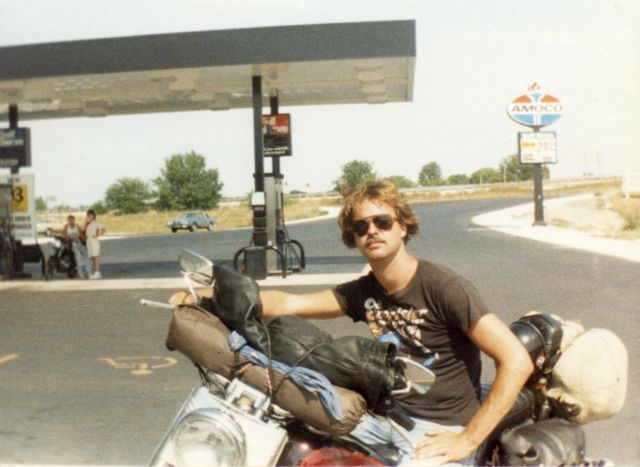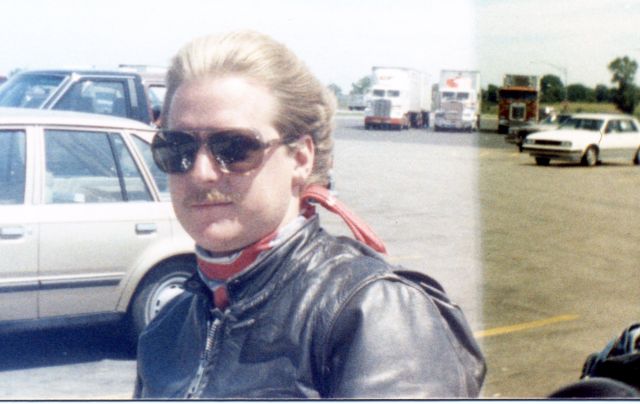 DAY 3-5? - We road north through Chicago and Milwaukee. We road up to Oshkosh Wisconsin for the Experimental Aircraft Association (EAA) fly in. To camp at the good campsight and to see the best sights we had to become members of the association. This was a good decision. We got a trip to see the EAA Museum. There are some great displays there. The SST Concord ultrasonic airliner was there as well as a B1 bomber. There was a swap meet there with all kinds of aircraft supplies. There were demonstrations of all kinds of experimental aircraft and small production craft. They had a great demonstration of ultra light autogyros. While there John got sunstroke and almost passed out until we pumped him up with water and salt. He changed a roll of film in his camera. I guess he was a little messed up from the sunstroke because he put that roll right back in. This made for some very weird double exposures.
SST Concord ultrasonic airliner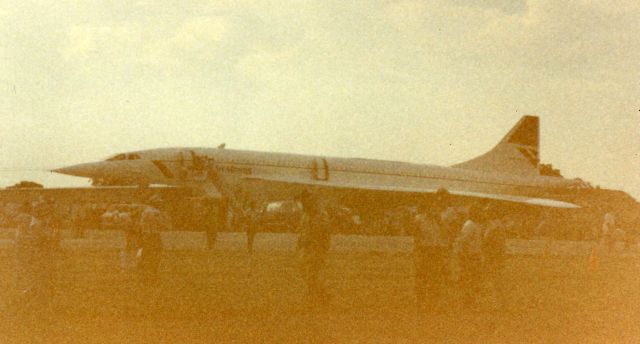 B-1 Bomber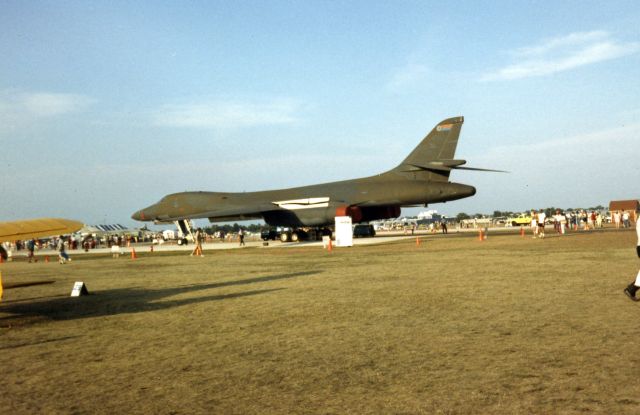 A Few weird pics:
A bi-plane attacking a moose in Yellowstone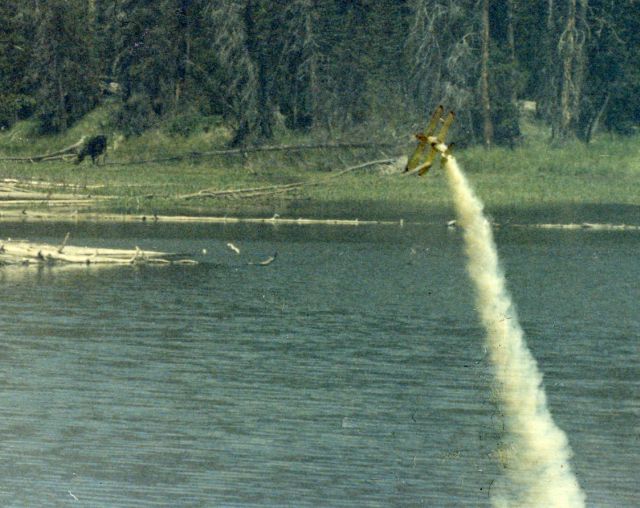 Bi-Plane flying over Yellowstone Lake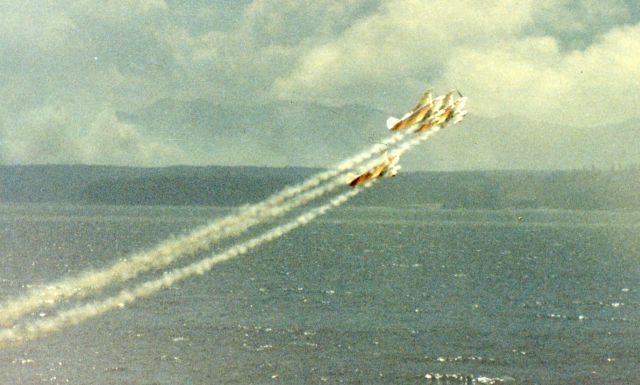 The Goodyear Blimp rising out of the mist at Yellowstone Lake.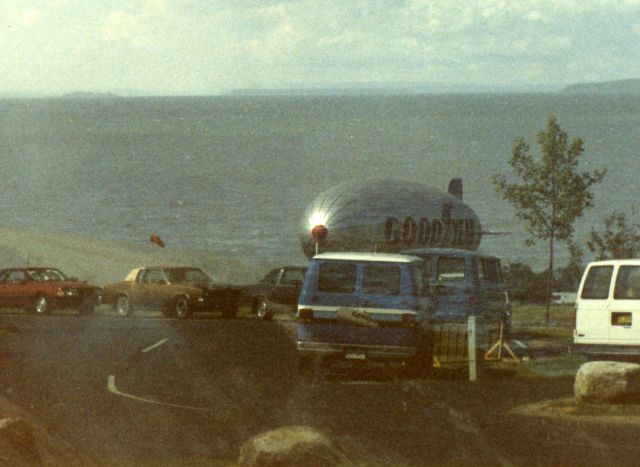 At the show, we bet a man who had two motorcycles that he put in the back of his plane when he and his wife went to events like this. These bikes folded up very small but still were pretty decent sized scooters when they unfolded.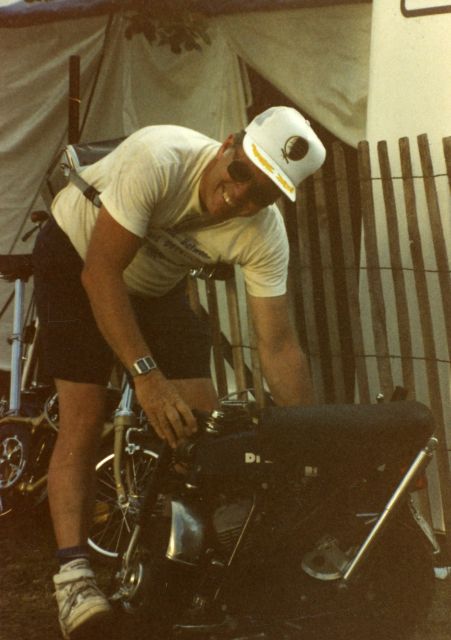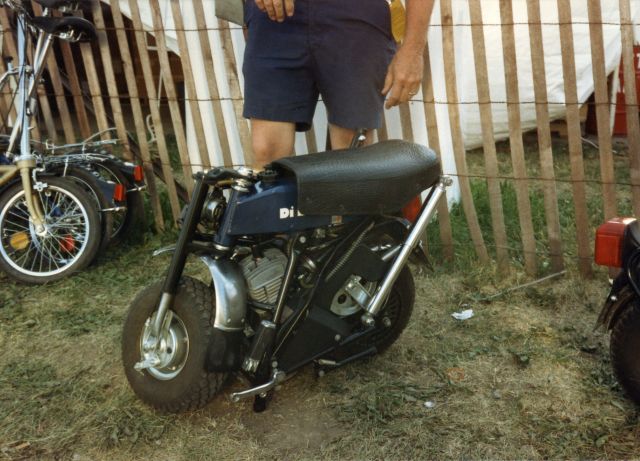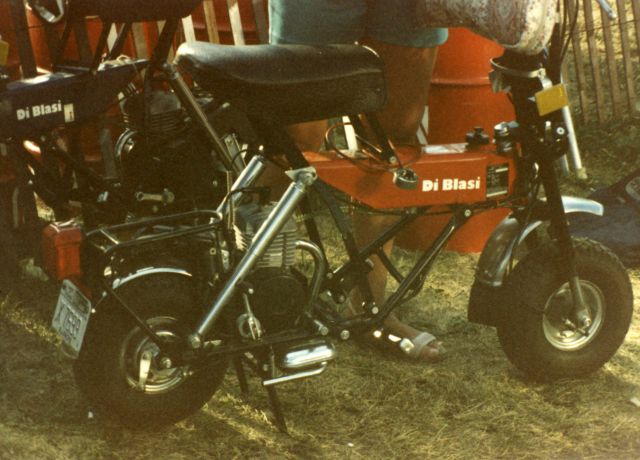 DAY 6? - Rode south to the Harley Davidson Engine plant. We didn't know where everything was so we went to the head quarters. We couldn't get a tour of the engine plant because it was the wrong day but there were a couple of very old bikes at the Juneau Street office. From there we headed north west towards Minneapolis then west on Rt90 out towards South Dakota. I think we stayed at Blue Earth on this trip. At this place we arrived at a small Hotel and as we were driving into the parking lot we almost got run over by a car from Massachusetts. This same car got to the hotel first and tried to get the last room. The lady at the desk told us to wait. The MA lady wanted to "inspect" the room. She didn't like it. We ended up getting the room for a very good price by paying cash. We didn't give her our names or anything.
Safe and Secure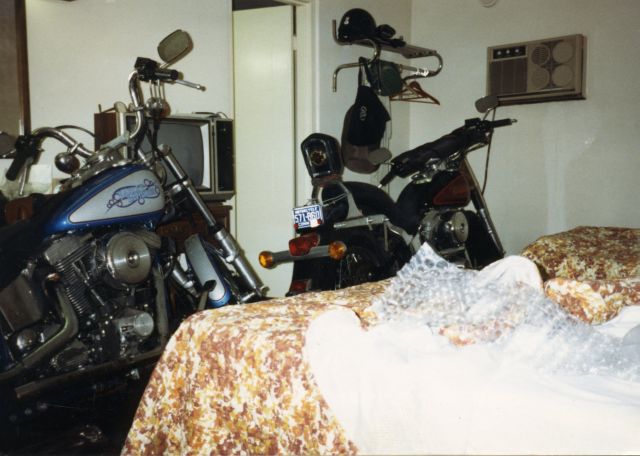 DAY 7? - As we were approaching the Missouri river we saw a storm off to our left. It came in quick and it got so dark it looked like it was night out. The wind got so strong that we thought it might be a tornado. When we were at Johns friends house in IL he showed us some damage caused by a tornado, the storm he described was just like this one. It started to rain so hard that we pulled over and could barely see. John was not too far ahead on the side of the road but I could just barely see him. A harley FLH went by slowly, I don't know how he was able to see, Even the cars pulled over. We struggled to keep our bikes from being blown over. The storm stopped as fast as it started and the sun came out. We met the other bike at the rest area at the Missouri river. He said he couldn't see either but he didn't want to tell his wife on the back that.
DAY 8 - Before we got to the sturgis area we got off the highway and went to the Bad Lands National park. We had a great time riding through the area. Afterwards we road out towards Yellowstone and stayed in a campsite in Cody Wyoming. The wind blew so hard that night that I thought we would blow away. Not too much sleep that night.
The Badlands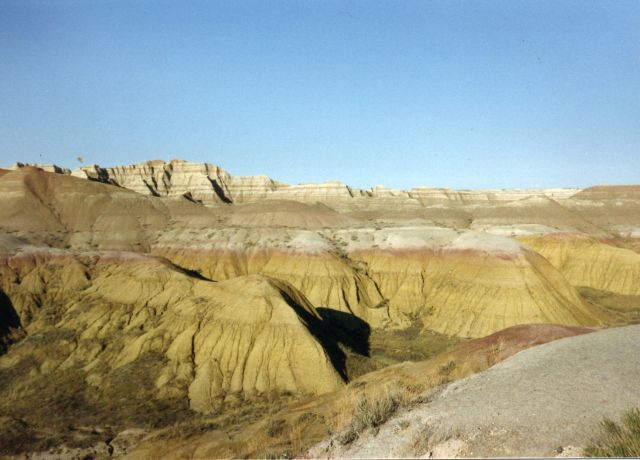 The Badlands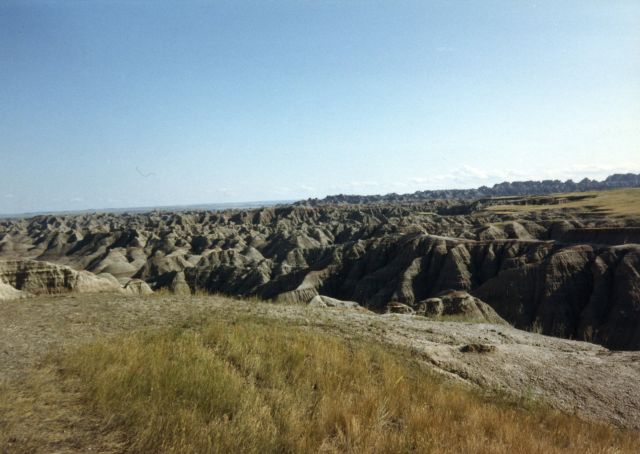 DAY 9 - We road into Yellowstone national park and saw a little of the park. For the most part we just whizzed through and went out the south side. We went to see the Grand Tetons. We just road down, took a look and rode into Jackson Hole Wyoming. We had to go to the Silver Dollar Bar and have a drink. We were told that that was a place we should not miss. It has silver dollars an all the tables, the bar and every thing. It was a good place but it was getting late. Somewhere along the road Johns camera broke. He had to set the exposure manually and a lot of his photos failed. As we were going back to Yellowstone we saw a sign that said all the campsites were full. We turned around and went to a campsite that we had seen on the way in. It turned out to be the place that a lot of kids that work at Yellowstone for the summer stay. It has a bar and laundry right on the premises. We had a good time at this place.
Yellowstone lake, big waves and all.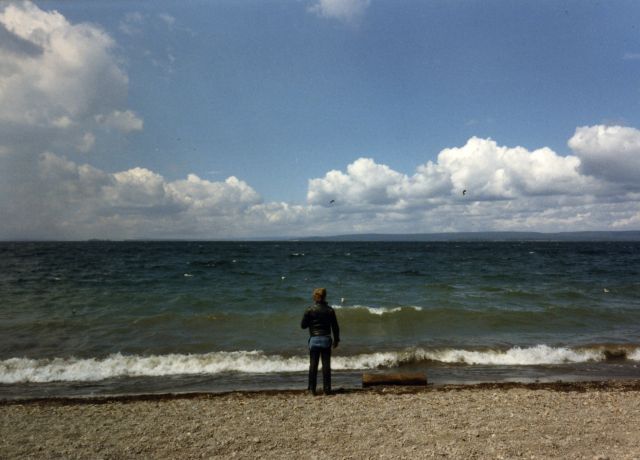 Grand Tetons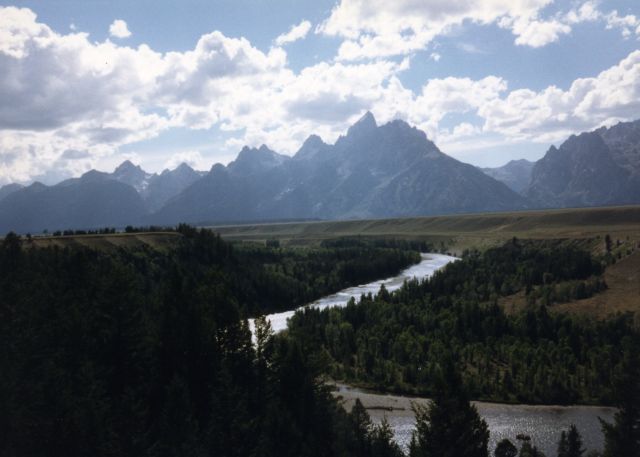 DAY 10 - This was a year of major fires in Yellowstone. As we were riding through we saw the fires and the firefighters. There was one place where there were about 10 firefighters standing around a sign that said "PLEASE FEED THE FIREFIGHTERS" There were areas that looked heavily damaged by the fire but for the most part the real damage was minimal. There is a great Old Hotel there that they were afraid would burn. It is located at the Old Faithful area. The fire got close but never touched it. It was great being on a bike because we was able to stop anywhere and take photos or just look around. We saw things that no one else could see. The fires actually did a lot of good for the area by allowing new growth to start. Yellowstone is not a place that is easy to describe. It is a place that has to be seen to be believed. I won't even attempt to describe it. Towards evening we needed a place to stay. We decided to go towards the North entrance and see what we could find out that way. We found a campground that said it was full. We decided to ride through to see if there was anywhere to camp. As we entered the camp we passed a couple of guys with fishing poles. We rode through and saw two Harleys but no one near them. Then we saw the two guys with poles running up to meet us. They said we could camp with them. They went off fishing while we set up camp. We went to look at Mammoth Hot springs which was right near by. Very interesting formations. There was Scott M with a Liberty Edition Sportster and Andrew S with a "Custom" Lowrider. They were from Toronto Canada. While they were out fishing Scott hooked his finger and had to go to the park hospital. When they got back we had a trout dinner. They were good people. We drank Canadian Black Label beer and told stories of our trips. We still go up to visit them in Canada.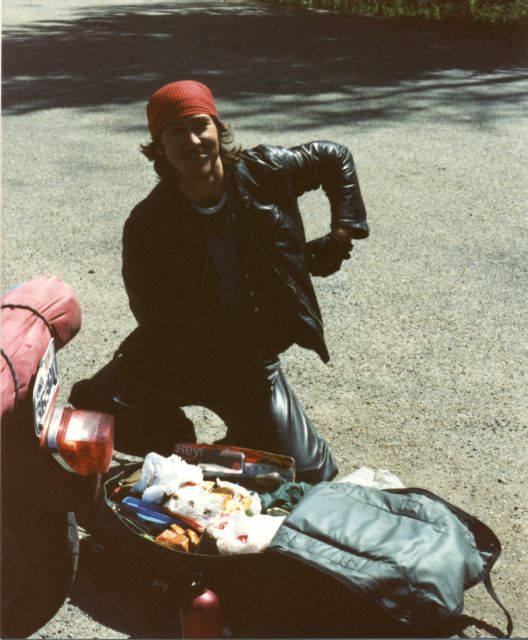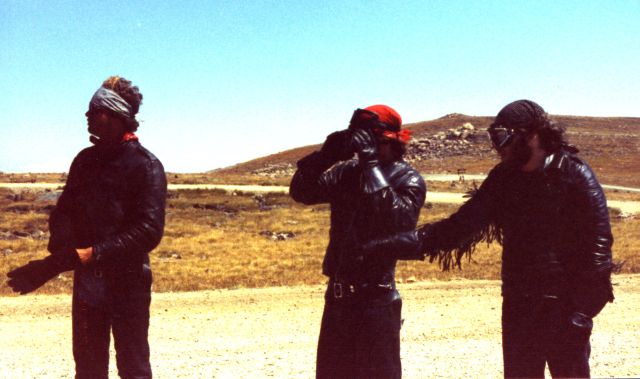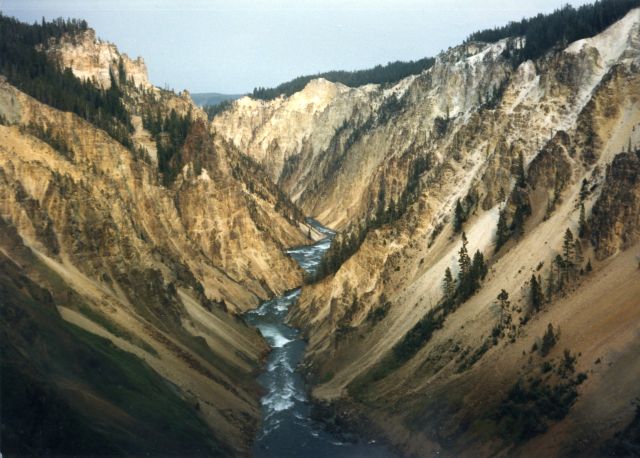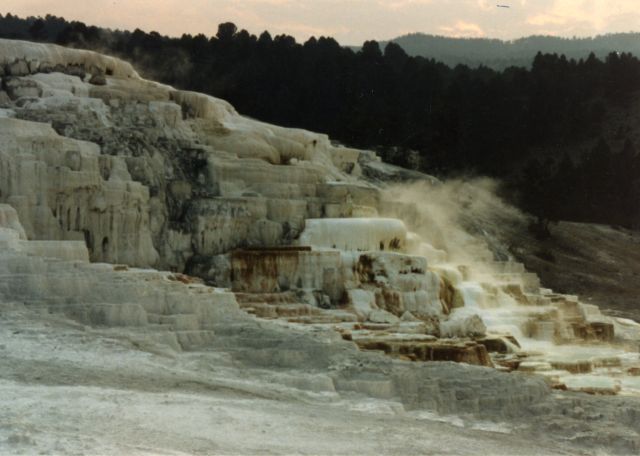 DAY 11 - We rode out the north entrance and up over Beartooth pass and into Montana. The Canadians came with us. We stayed at a place a little to the west of Sturgis near a Pizza Hut. When we arrived at the campsite there was a guy in front of me that told the girl at the desk that he wanted a camp that was not near any bikers. When we got there the woman asked if we would mind staying at a site next to that guy. We didn't care. We went to eat pizza and got good and drunk. On this trip we stayed at almost every Pizza Hut across the country. We kept trying to get blue crayons to color with at every one. We never were able to find a blue crayon. When we got back to camp that guy had his generator going keeping people awake. For a man that was so concerned about who his neighbors were, he sure was inconsiderate.
DAY 12-15 - We rode to Sturgis for the rally. It was a pretty big rally that year. We camped at Buffalo Chip Campground and used that as a base. We camped down in the valley all the way at the end of the campground. They really liked it. Using the Chip as a base we went to see devils tower but decided it was too expensive just to drive through. We could see it very well from a distance. We went to Mt. Rushmore and to the Black Hills just to look around. We also went to the Crazy Horse monument. They have a good display and its all for a good cause. It was started by the indians for the indians but they chose an old Polish artist to do the work. The place is huge and the old Polish Artist is dead but they continue work. The Federal Government offered money to the indians but they decided they did not want the Feds involved so they turned it down. All money comes from donations. Eventually the Canadians had to leave. They were running out of money and had to hustle back. They left the day before we did. They were running on empty when they got home, no money and no sleep. The last night at the Chip the Announcer stayed up all night talking and screaming into the mike. When it was time for us to leave we were exhausted. We left early and got as far as Iowa, east of Des Moines. I think we stopped at a Harley dealer at some point there but I'm not sure. The next day we rode our asses off and stayed in PA. The last day we got to the Freelancers MC party and won some free liquor for being the longest ride in. At the end of the weekend I rode home.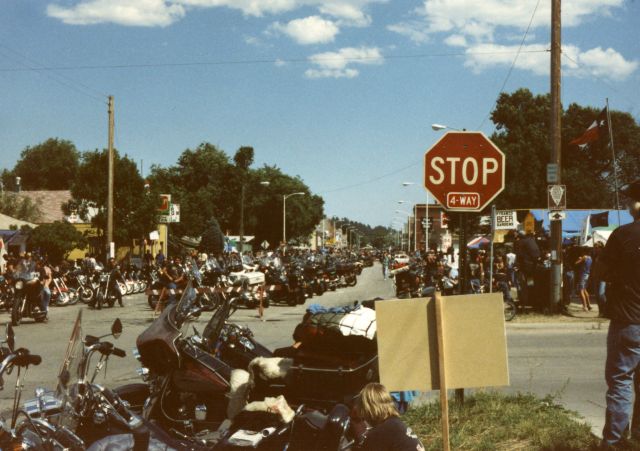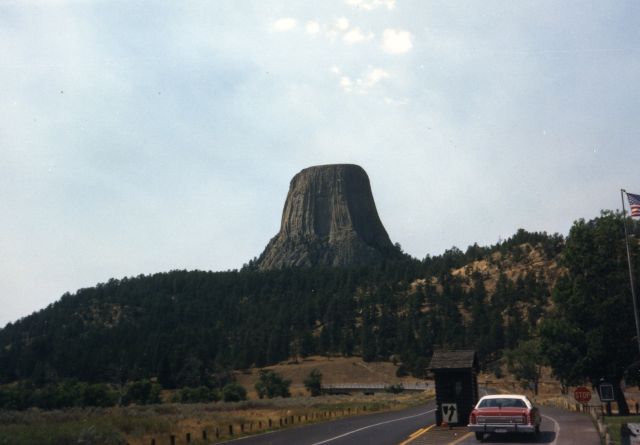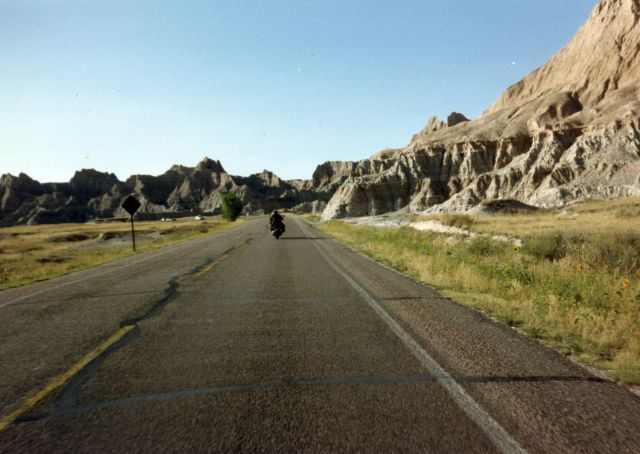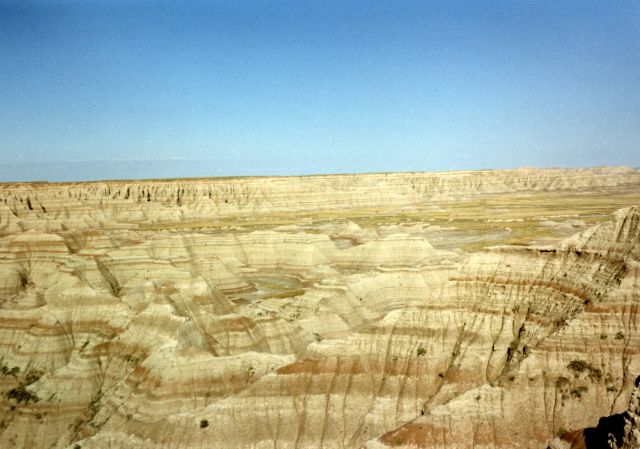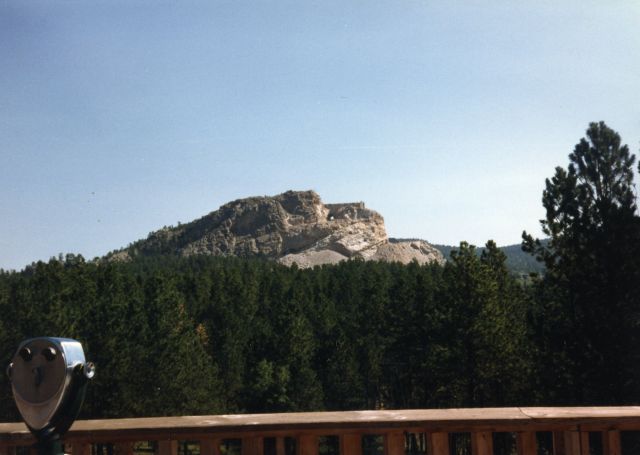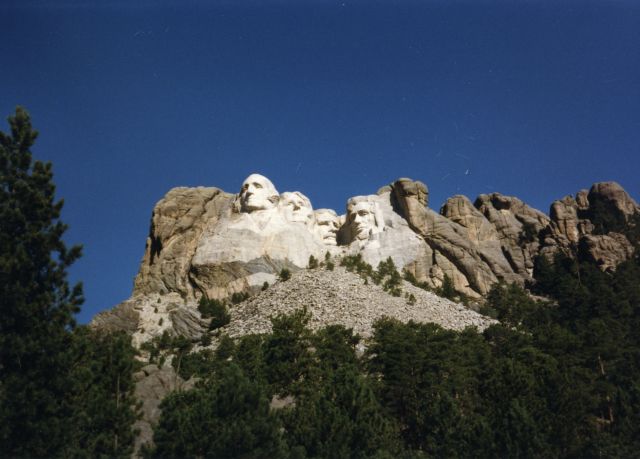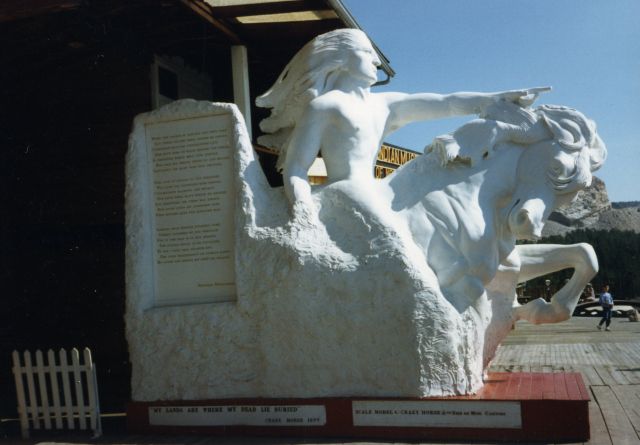 ---
---
---
OTHER PHOTOS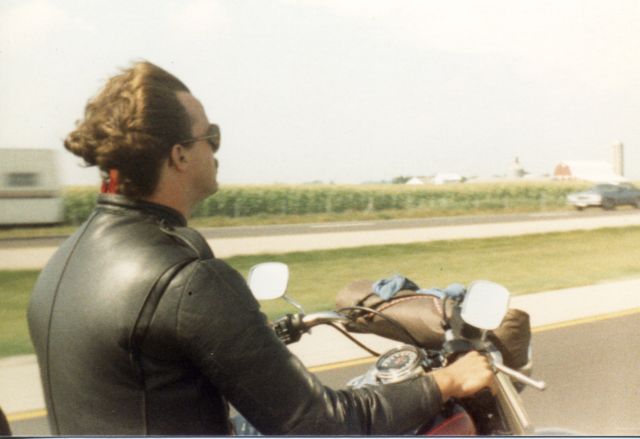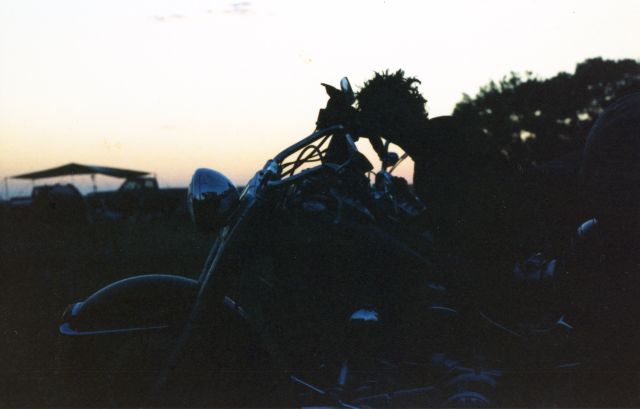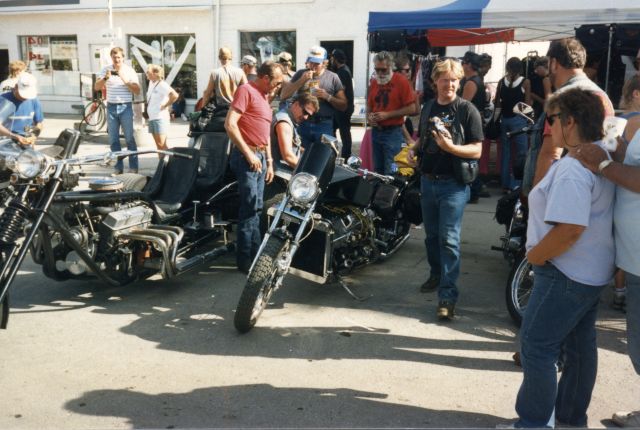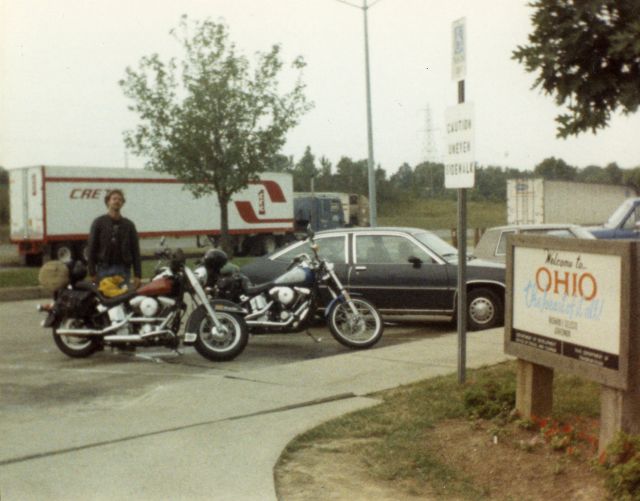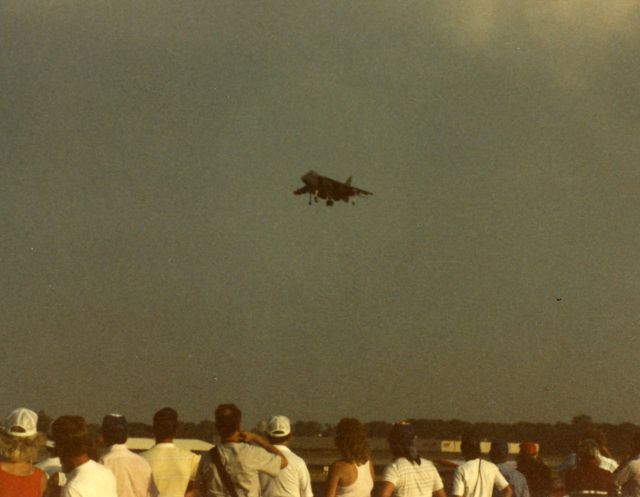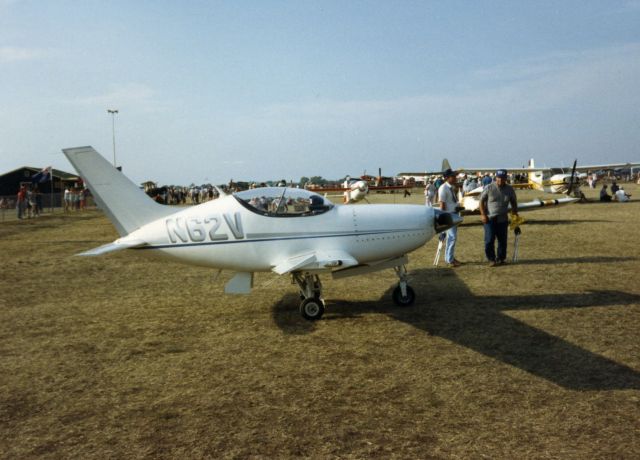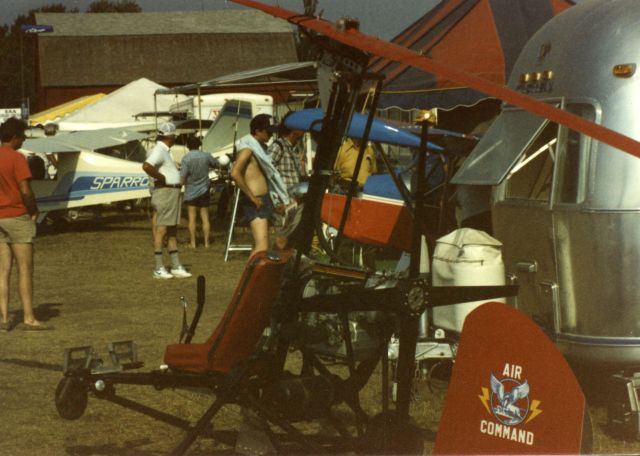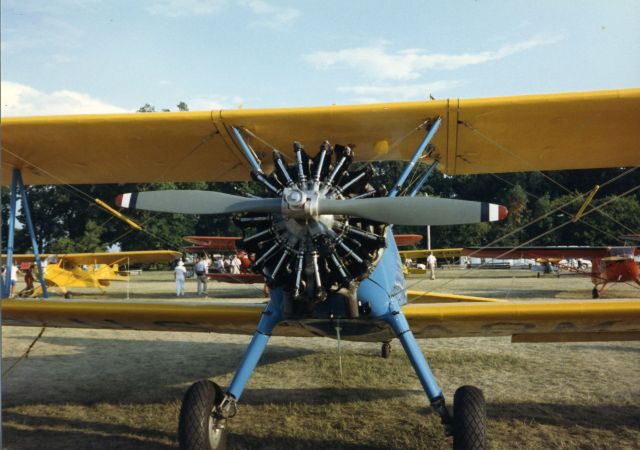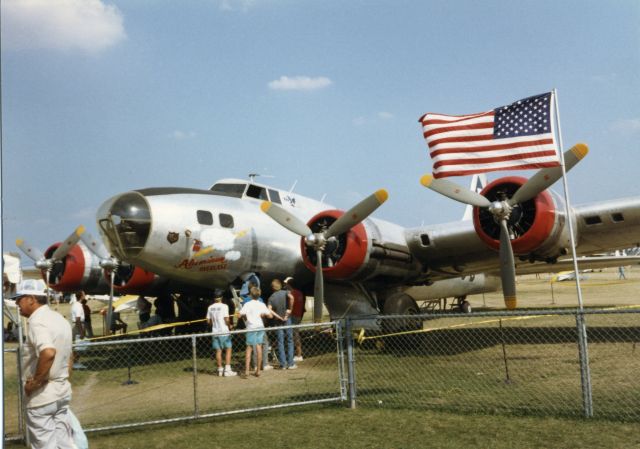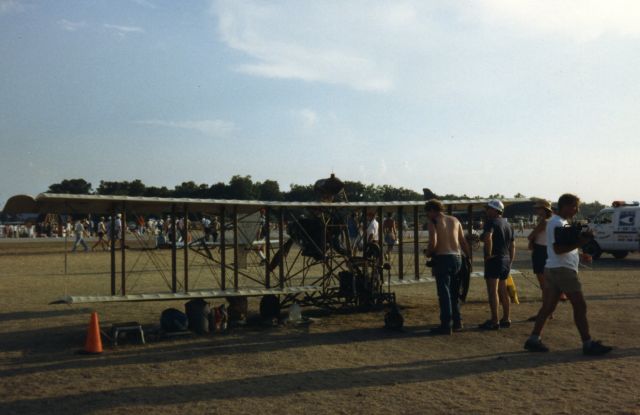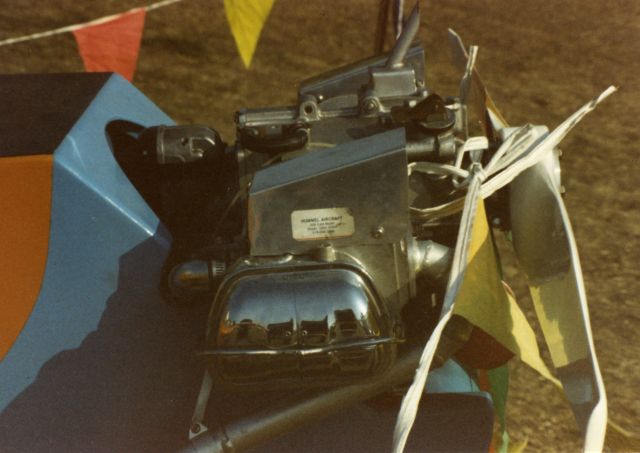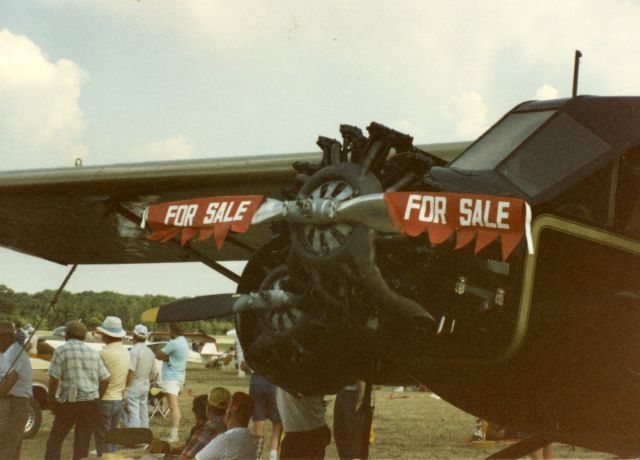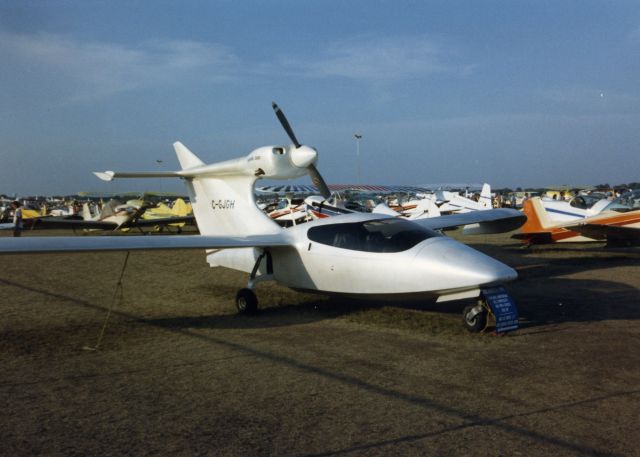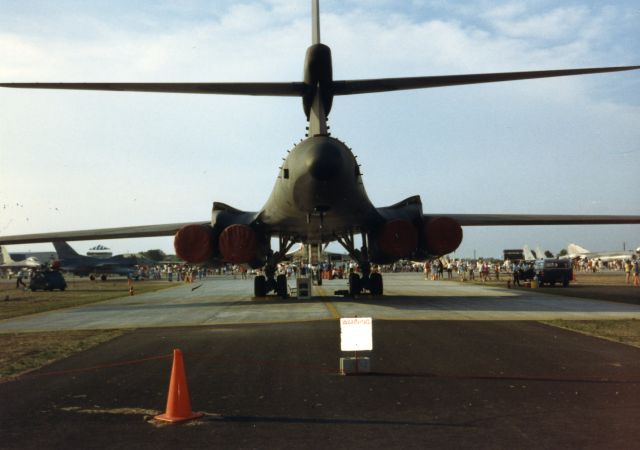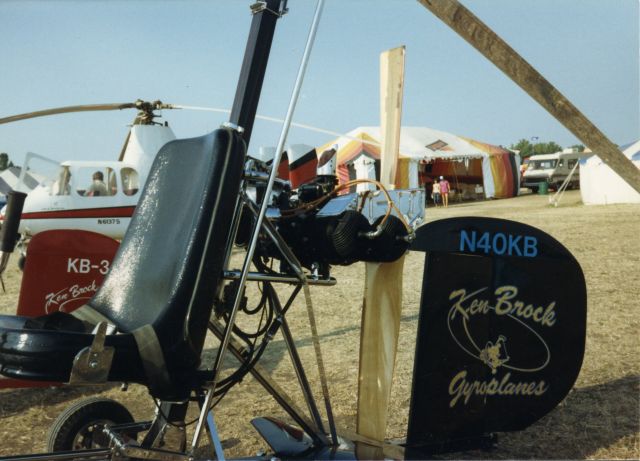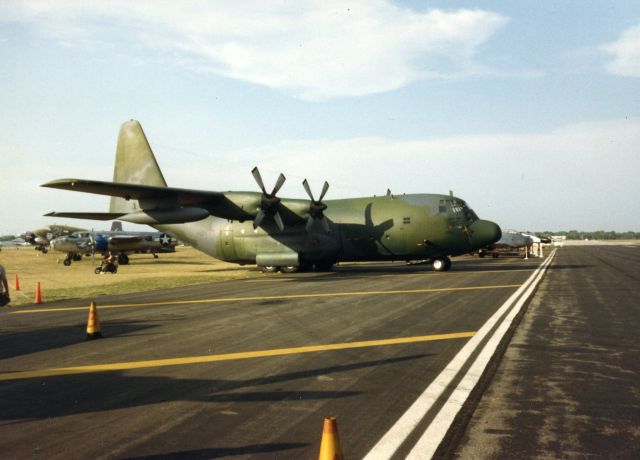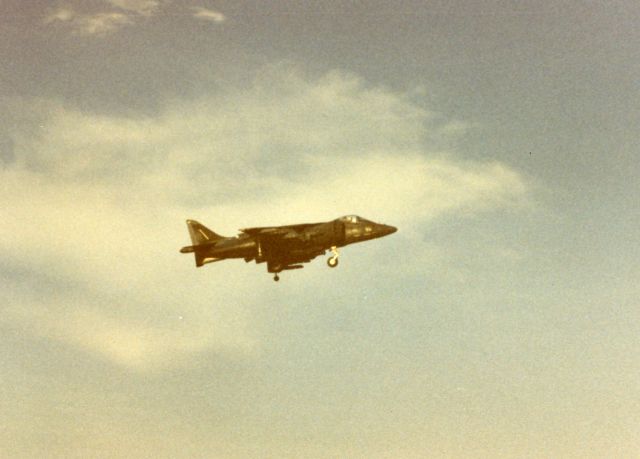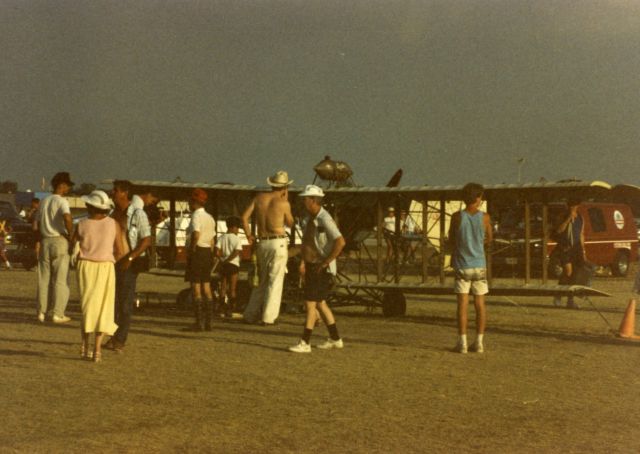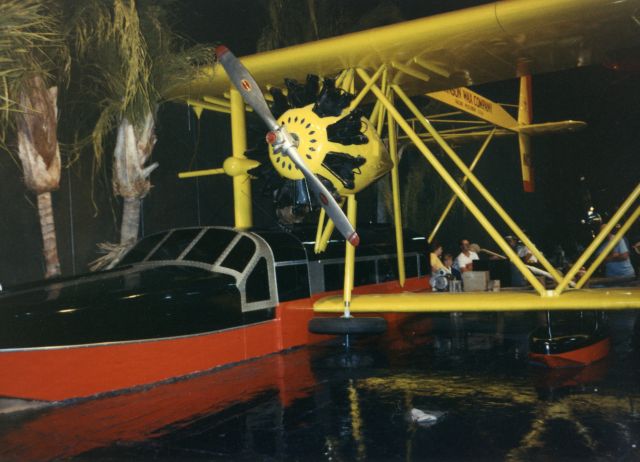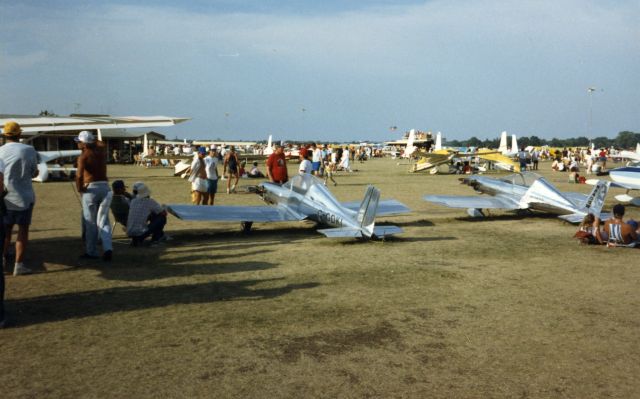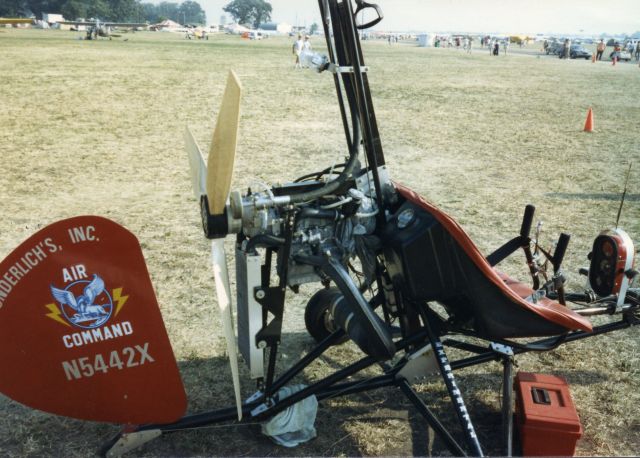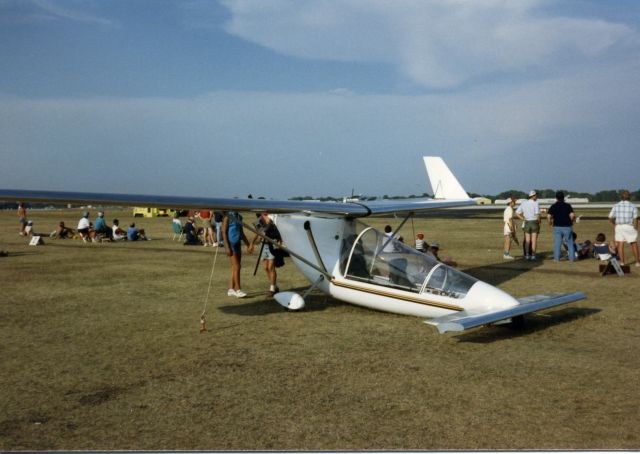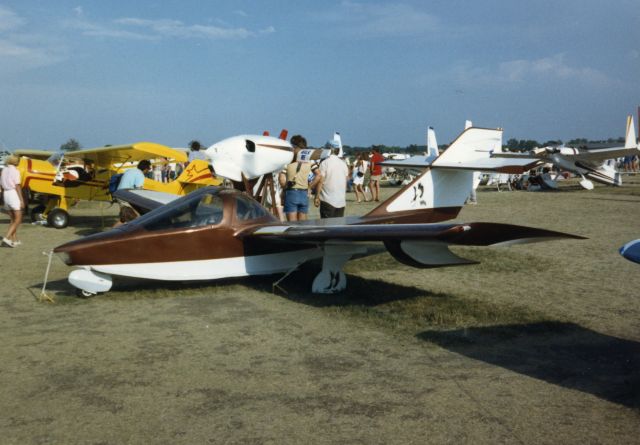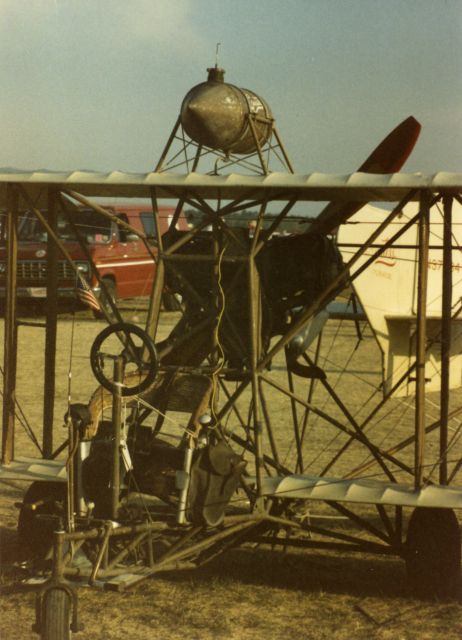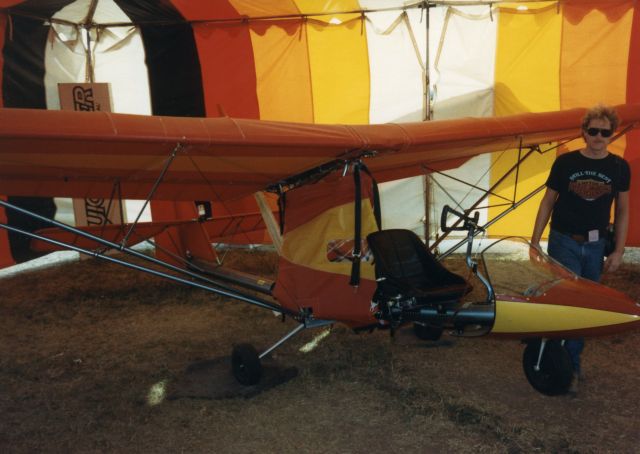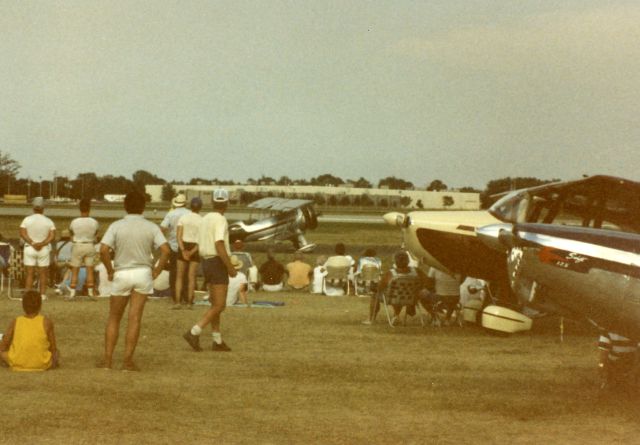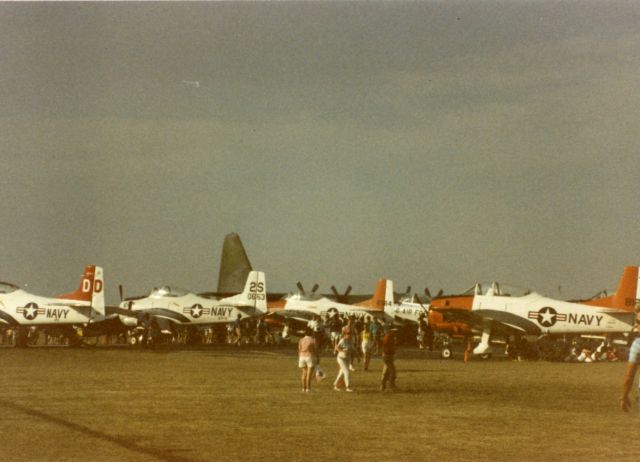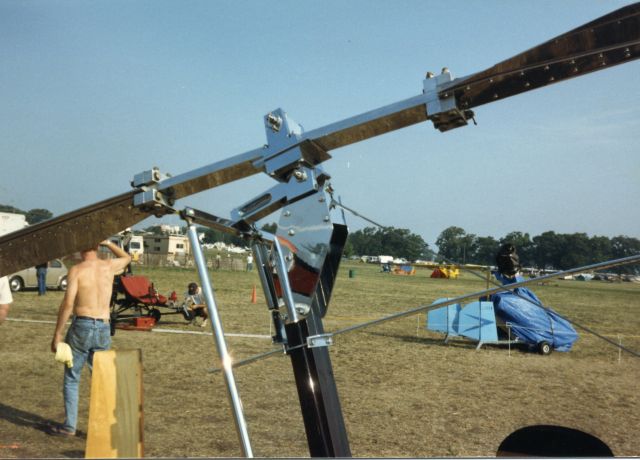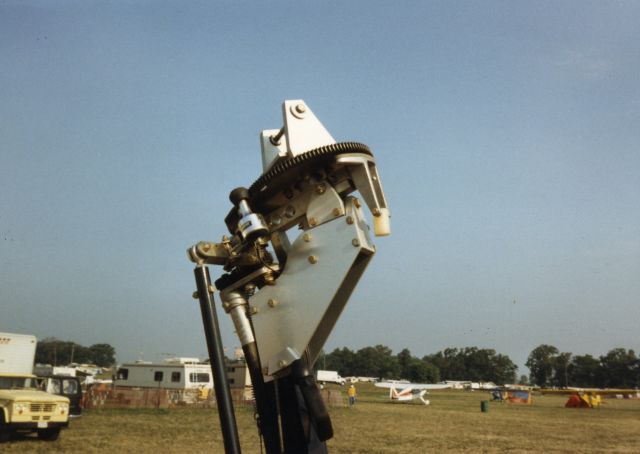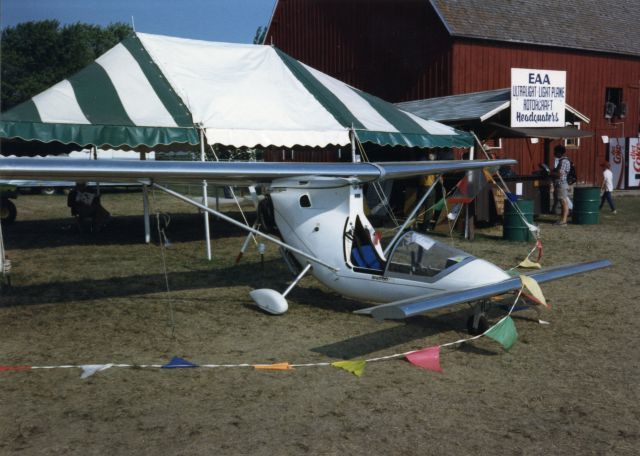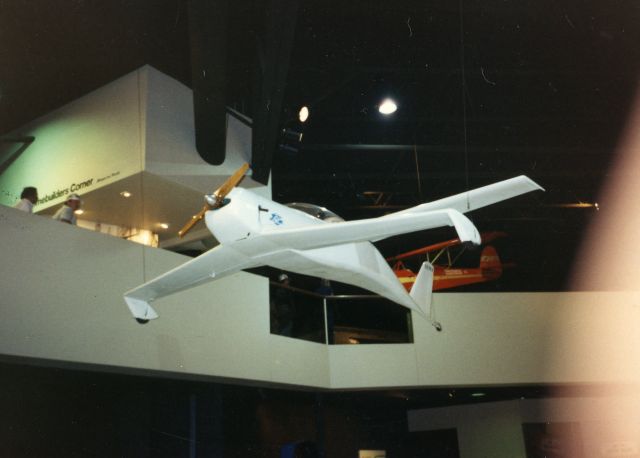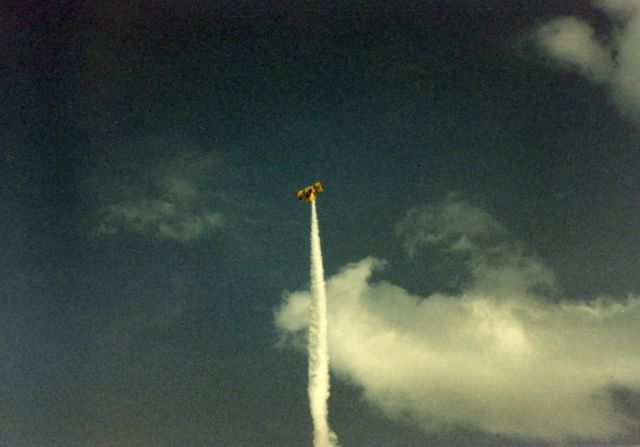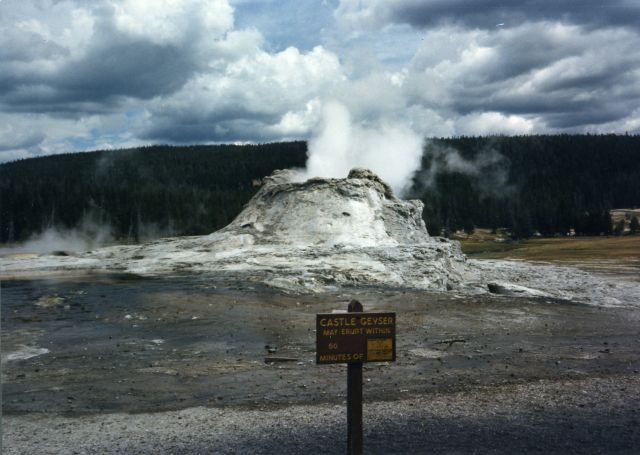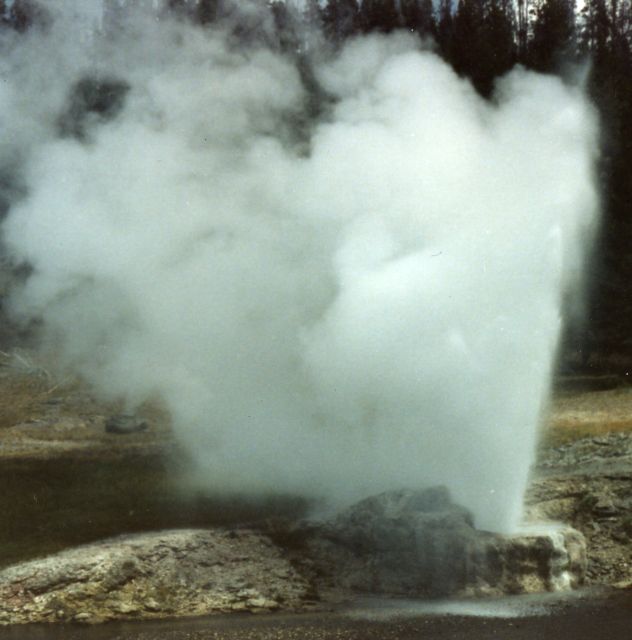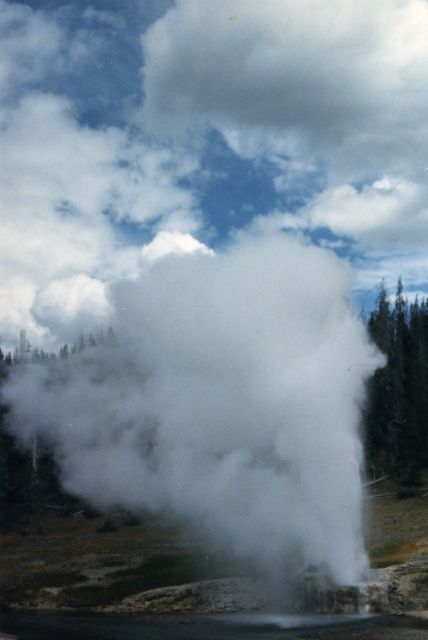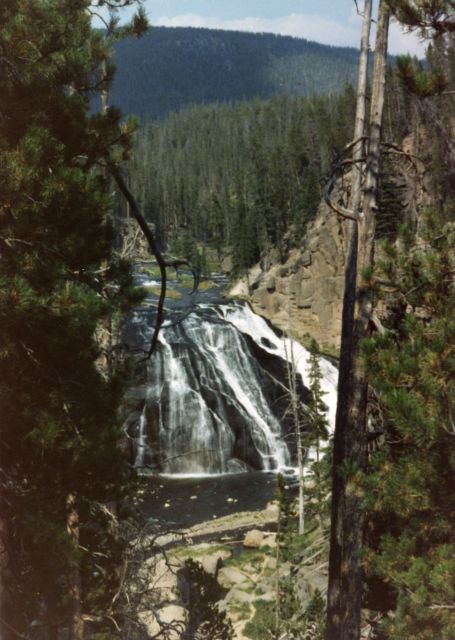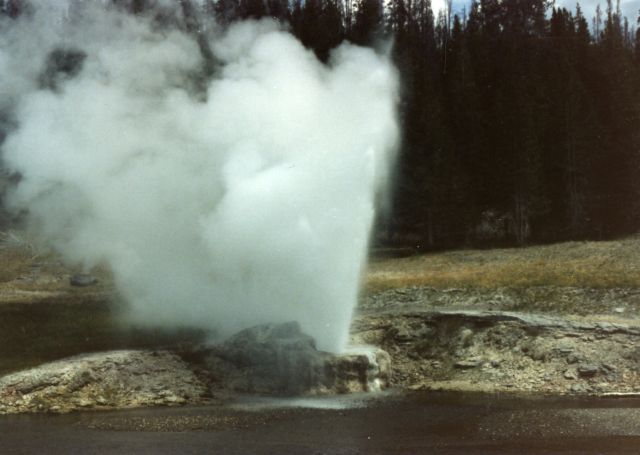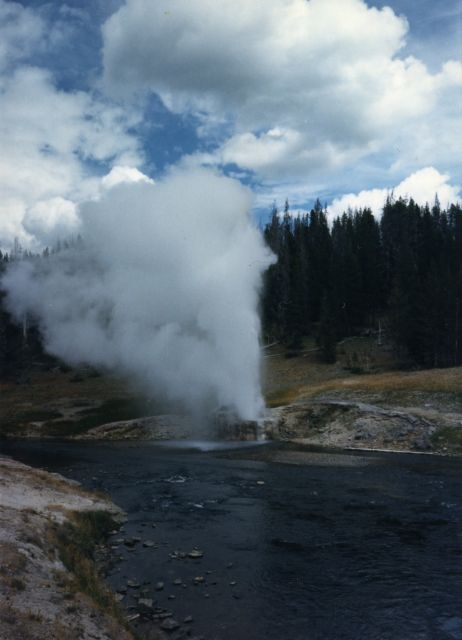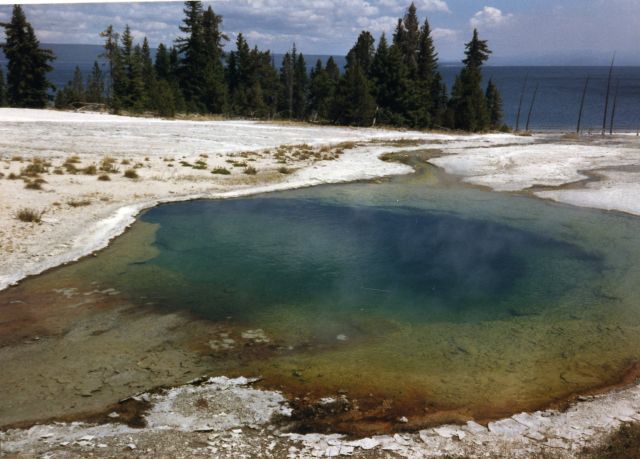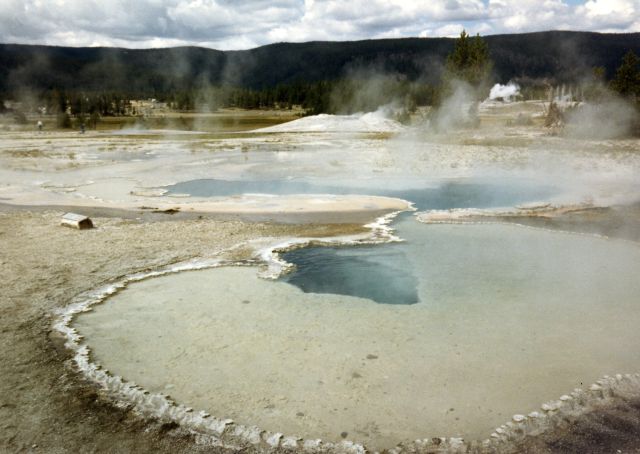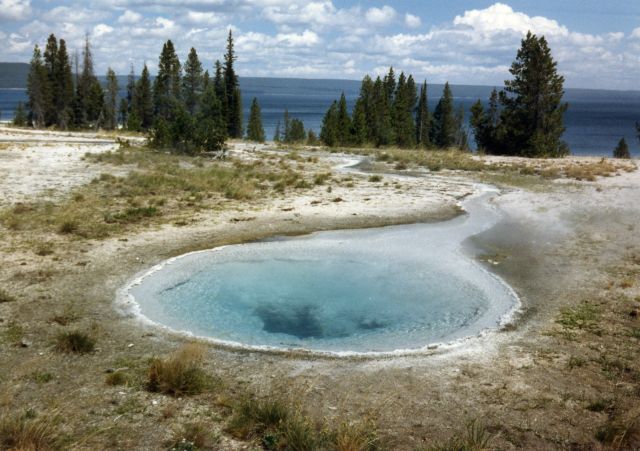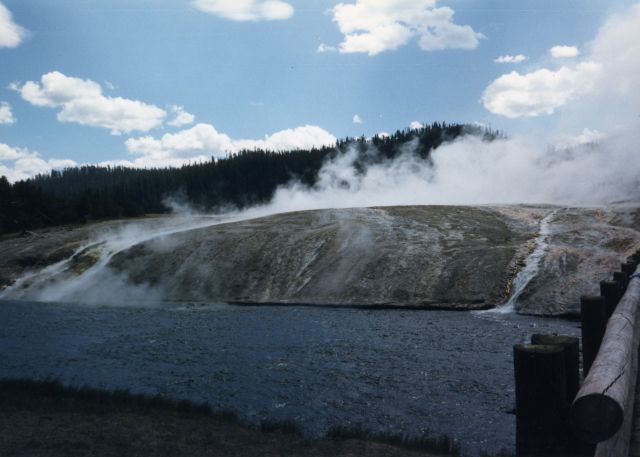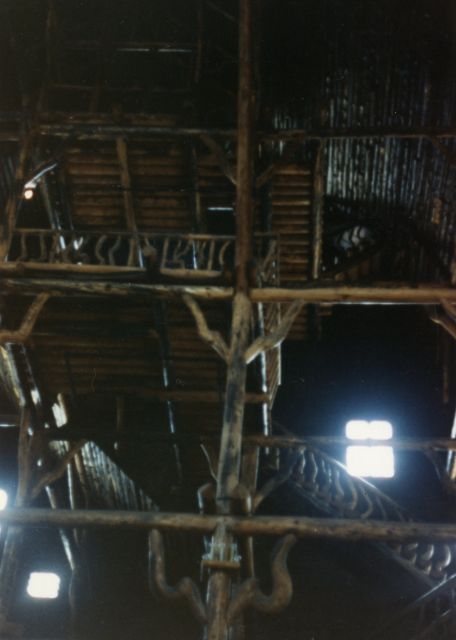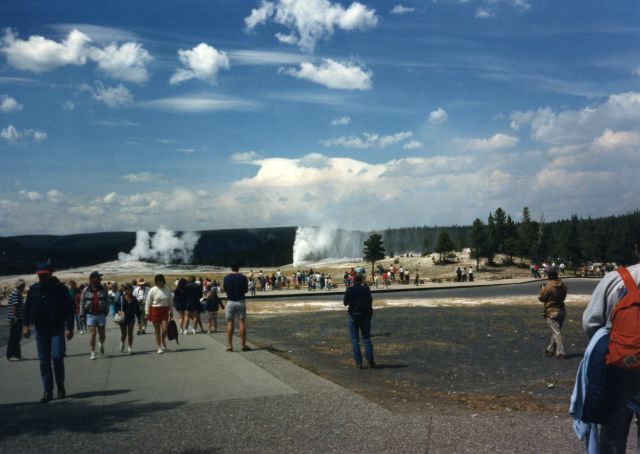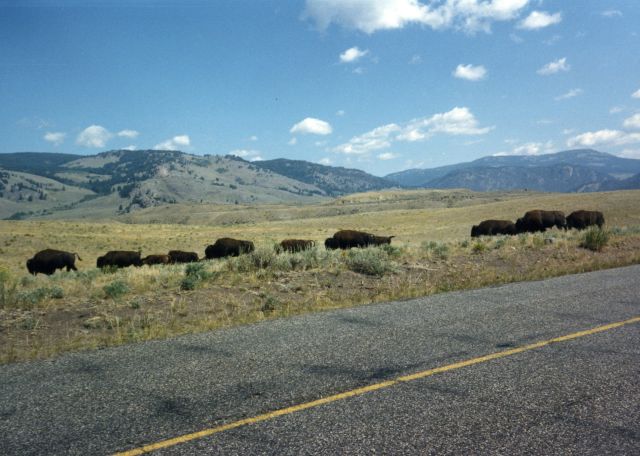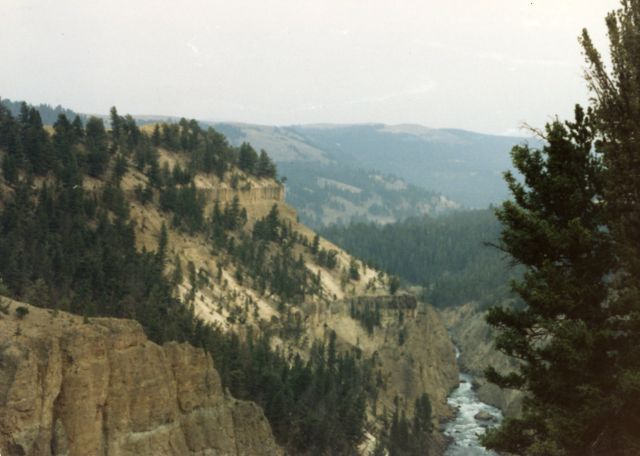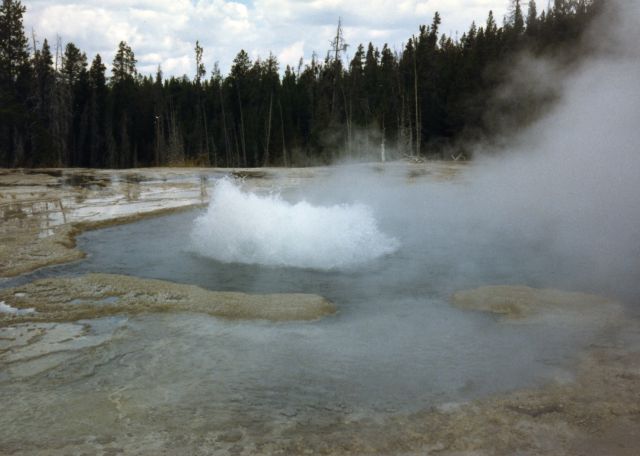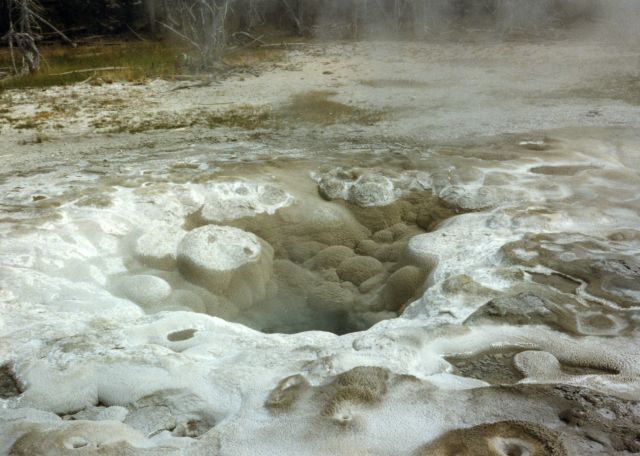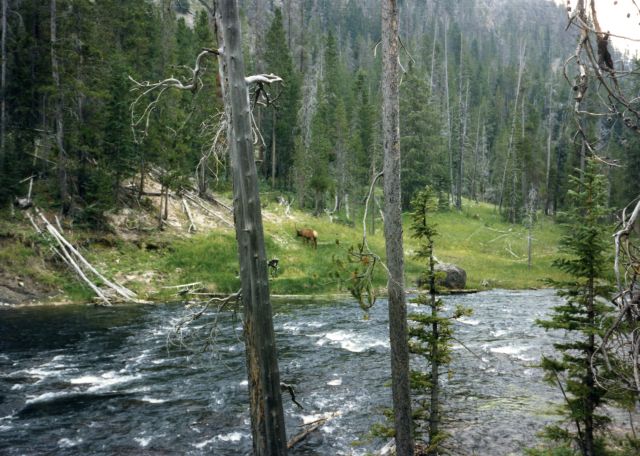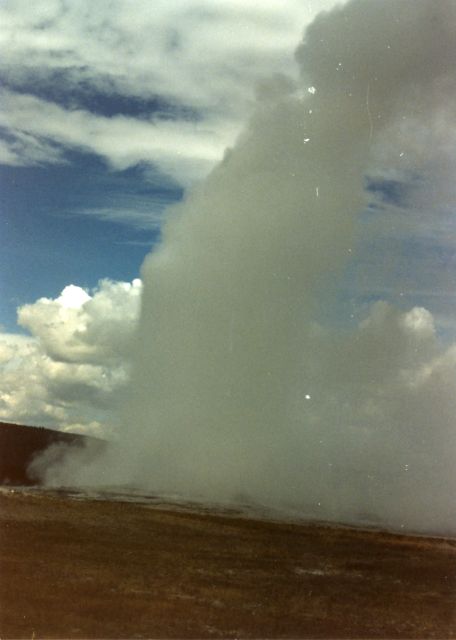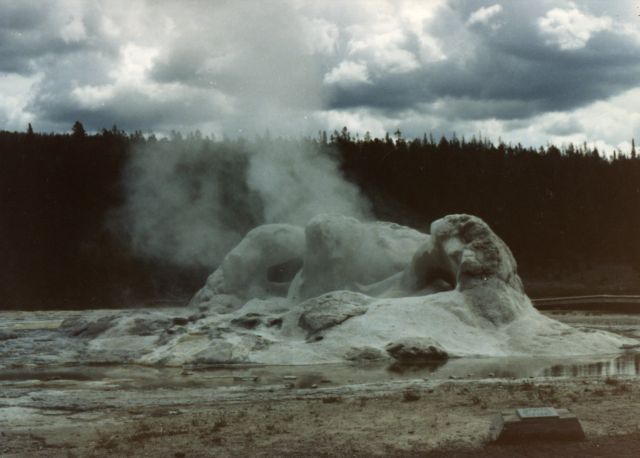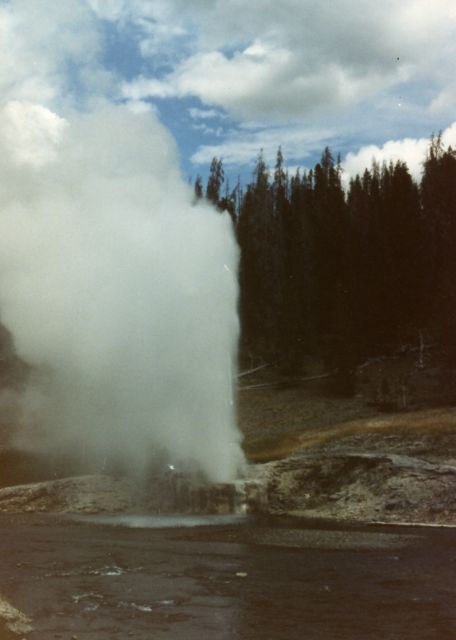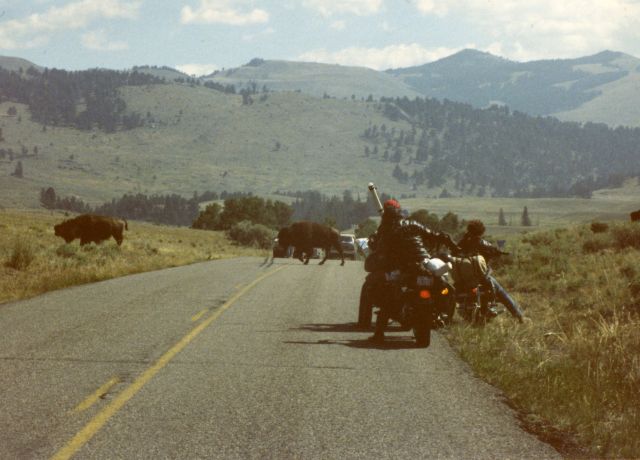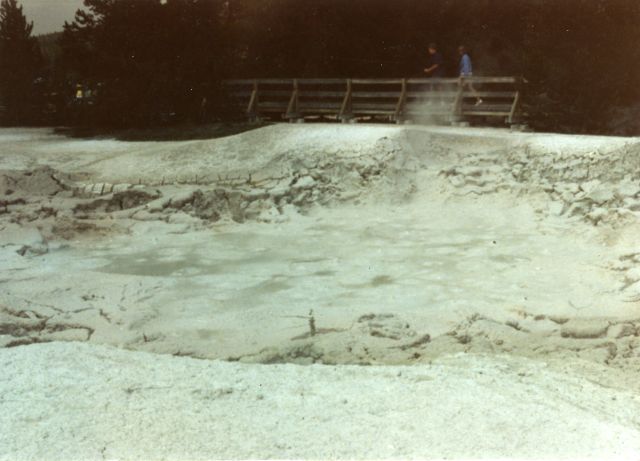 240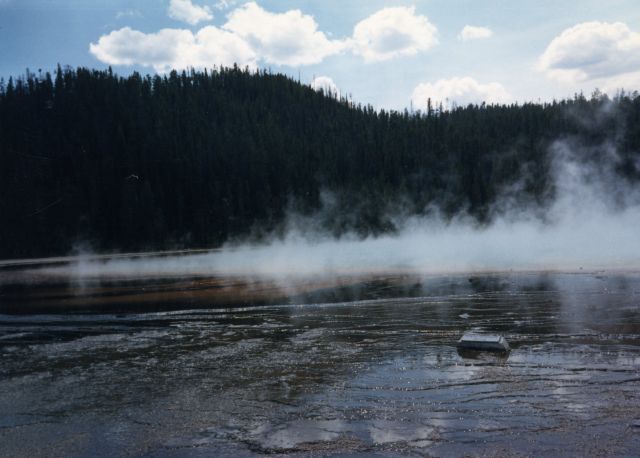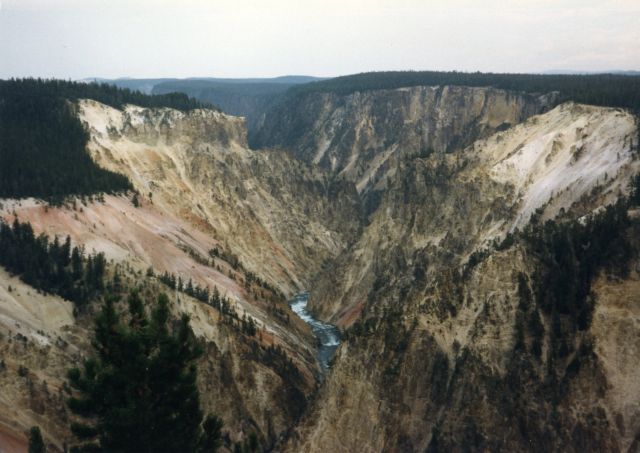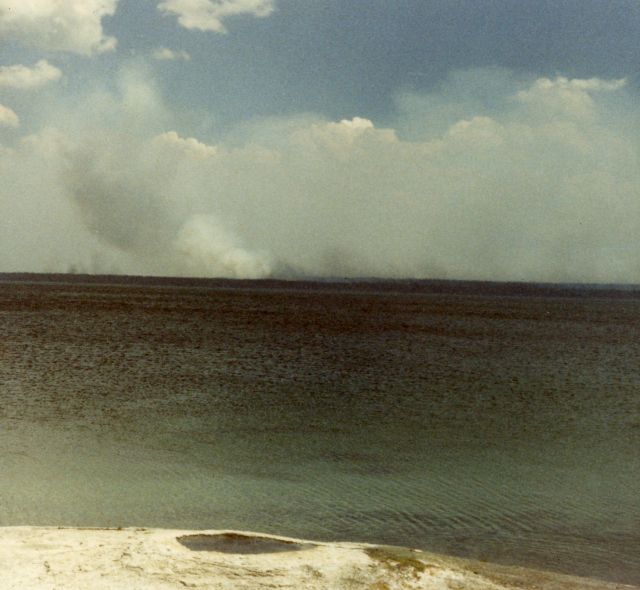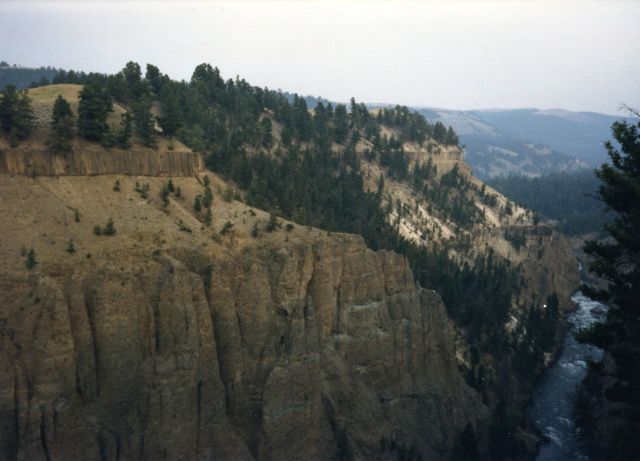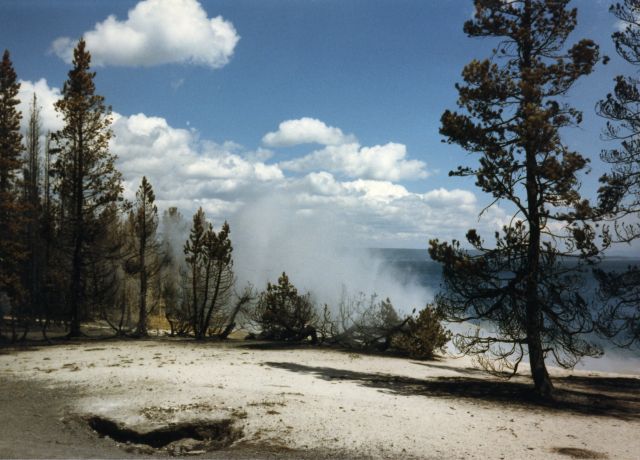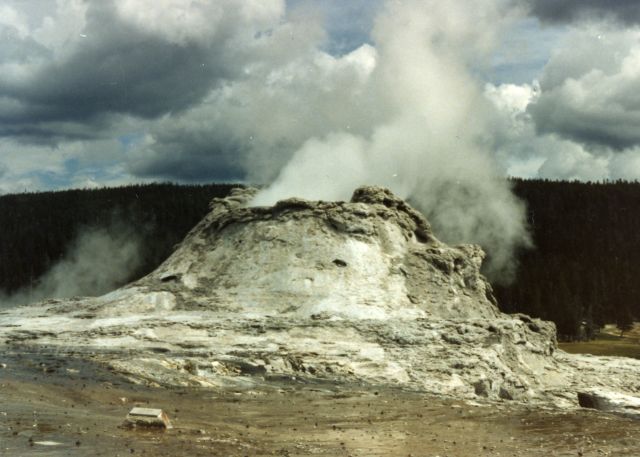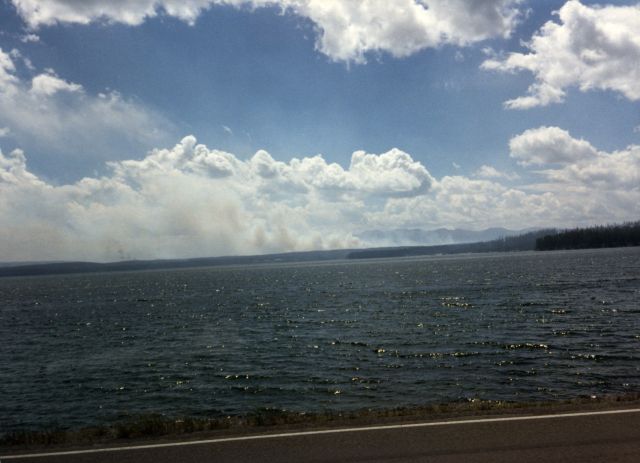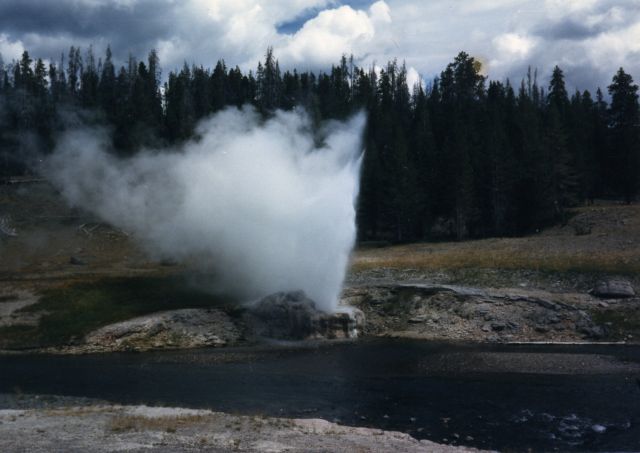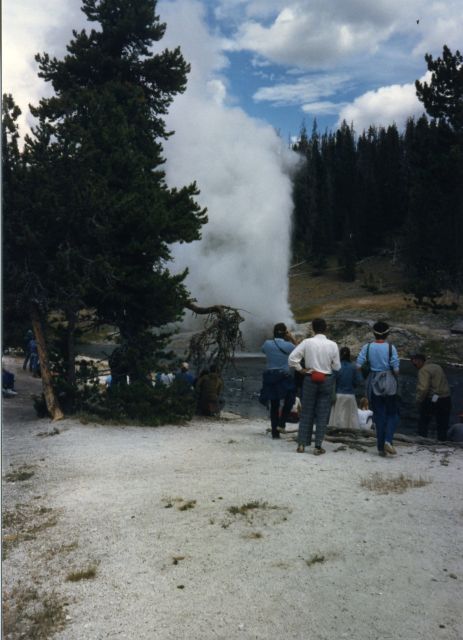 250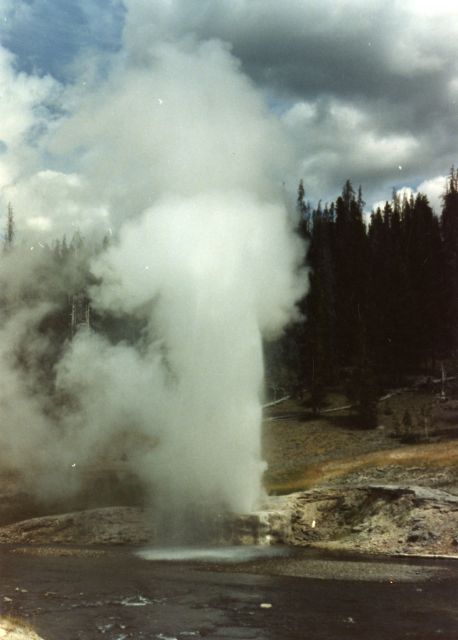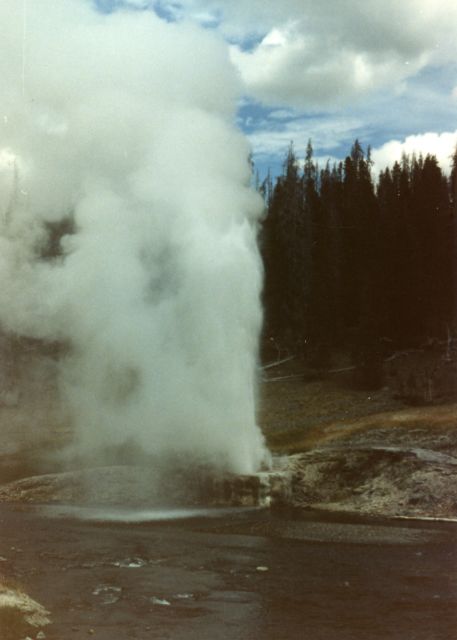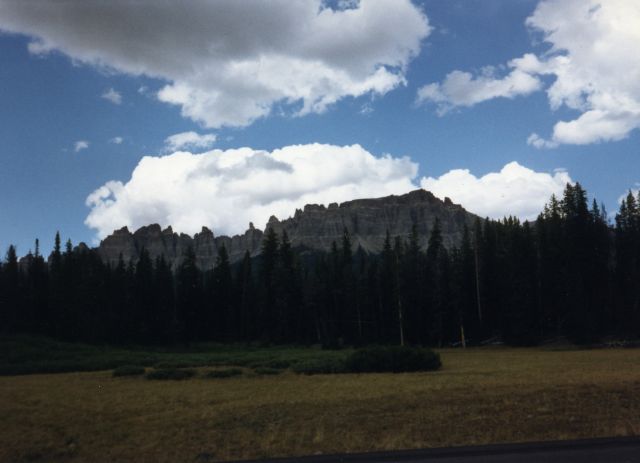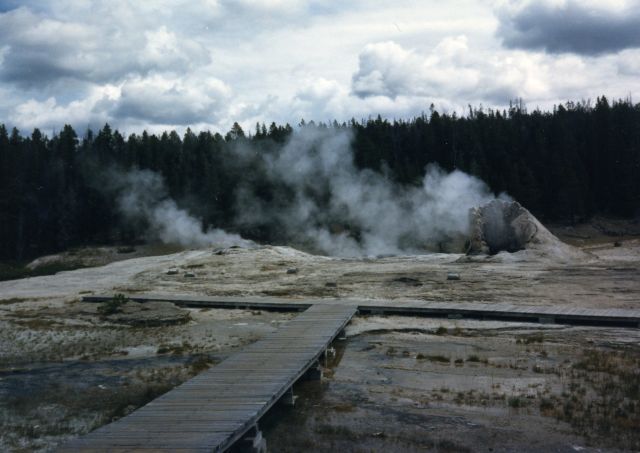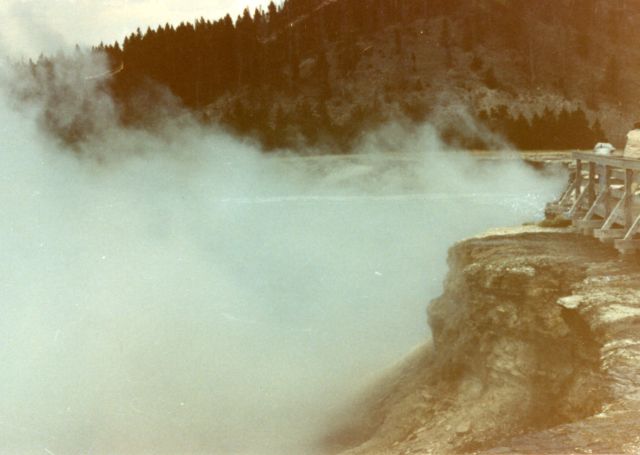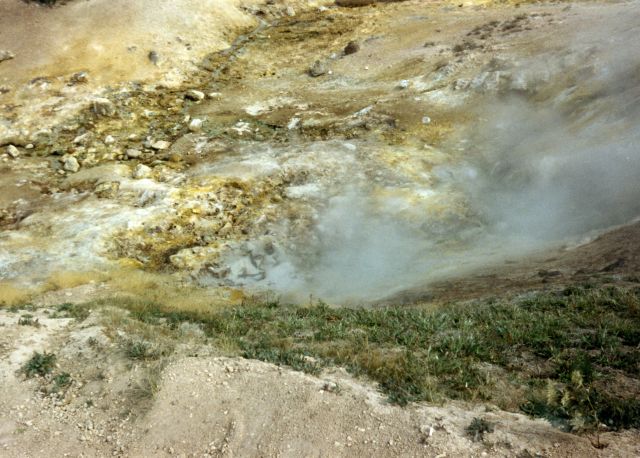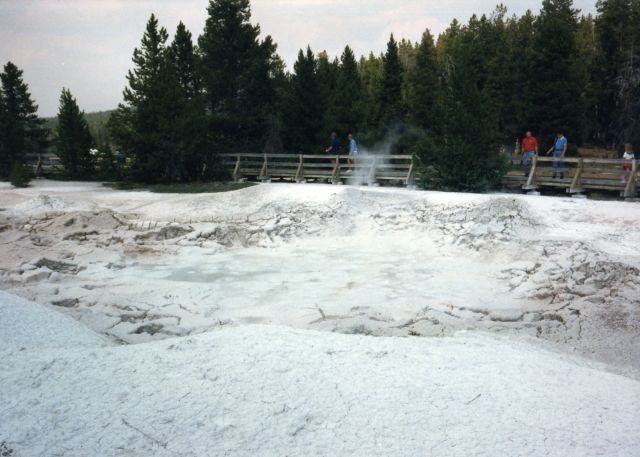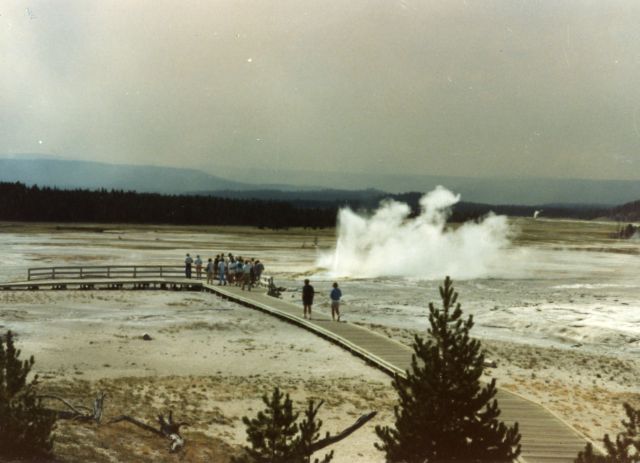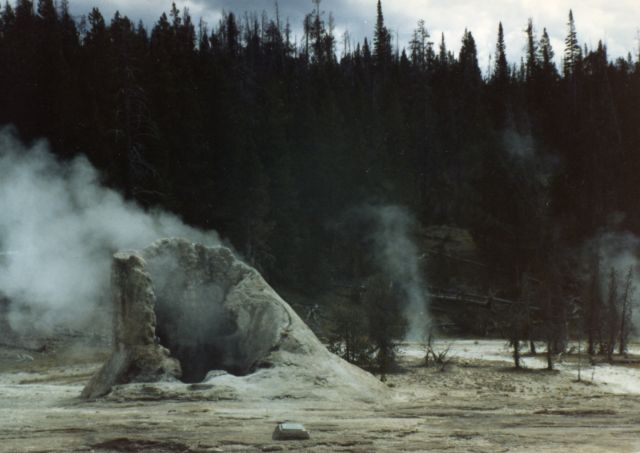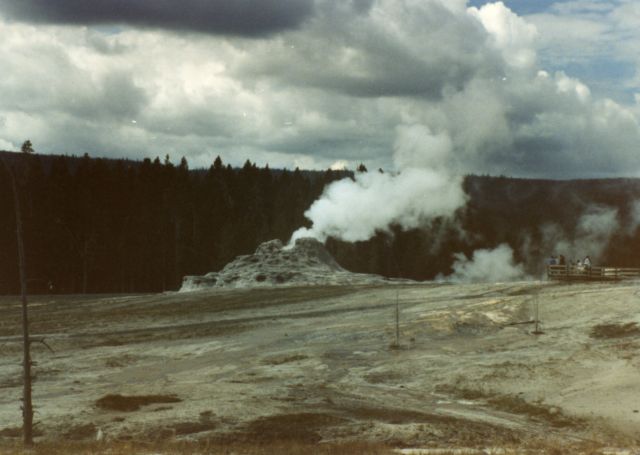 260