BUTTLITE III Endurance Rally
7,000 miles in 7 days
Photos
PRE RALLY


All the riders


Texas Hospitality
LEG ONE

Adam's Dad's house.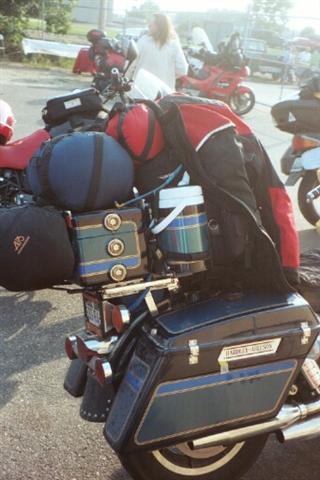 A novel fuel cell, color matched with fuel level windows.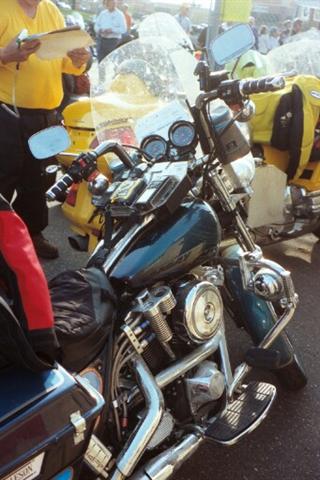 A Harley with lots of Farkles. Electronic doodads some of which are still unidentified.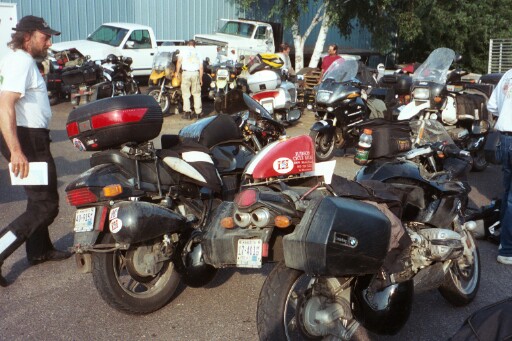 BMW's with Harley Fuel tanks. The red one on the back seat is a Sportster tank. Look at the saddle bags on the left bike. They are actually fuel cells made out of Harley Fat Bob Gas tanks. This bike has Kawasaki parts, Suzuki, Ducati and god knows what else on it. Probably a few BMW parts too, since it was made by BMW.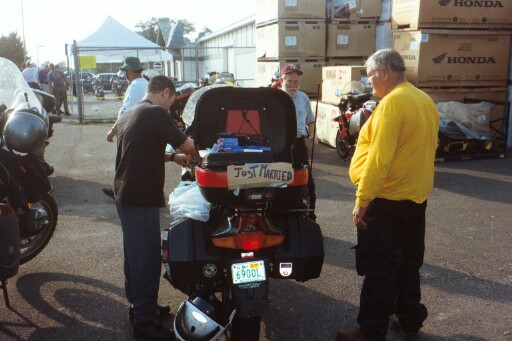 Paul Pelland will do any thing to get out of a ticket. When asked in a gas station where the bride was, he said: In the bathroom, and when the B**ch gets out, tell her I left. He got even stranger looks down south, when he pulled into a gas station accompanied by another male rider. They assumed the lovely couple were from San Francisco.

A little excessive on teh spare parts, don't you think?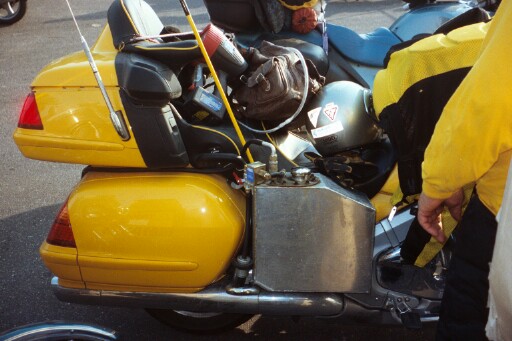 A novel fuel cell placement.

Phone Home: 5,000 points. Just a reminder to call home once in a while.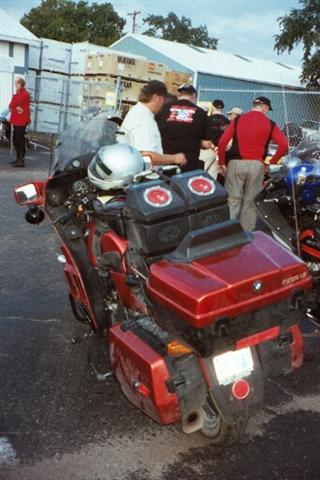 Two cells are better than one.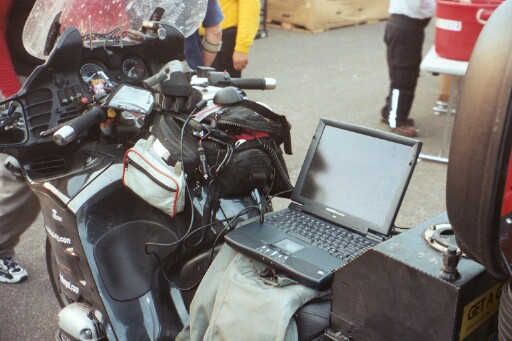 Some go for the High Tech trip routing.
LEG TWO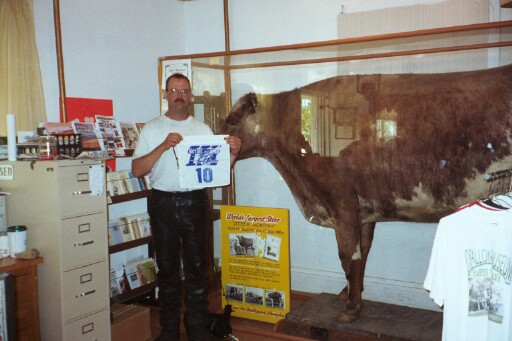 One big steer. Ok, two of them, but I am going on a diet, I swear.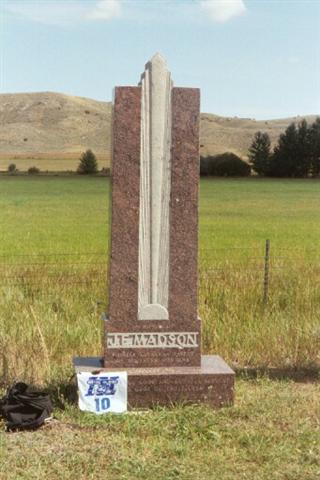 A typical bonus in the middle of nowhere.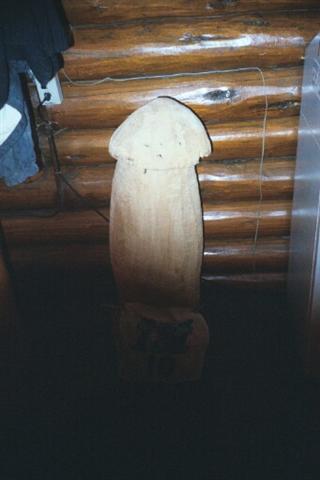 A four foot lawyer.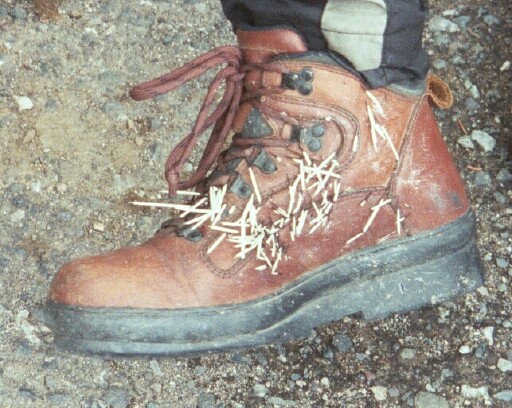 Welcome to the west, where even the wildlife fights back.

A Yellowstone Traffic Jam.
LEG THREE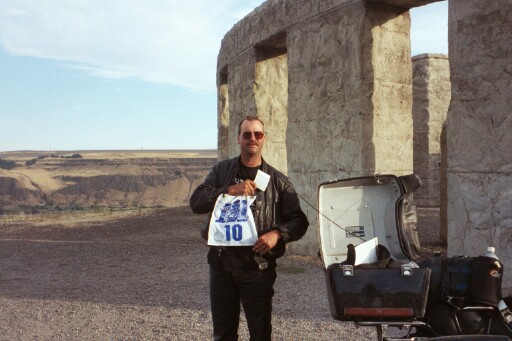 Just another Stonehenge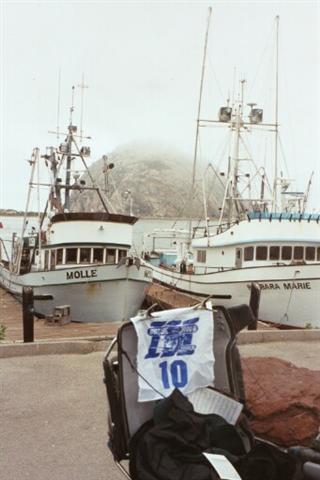 Morro Rock, California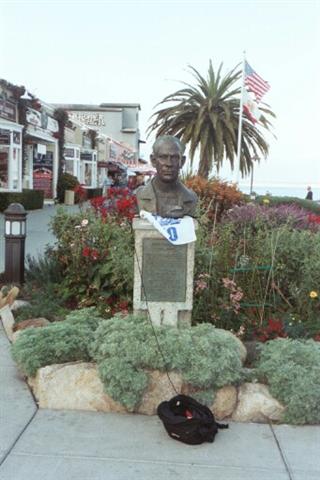 Stienbeck, in Monteray, CA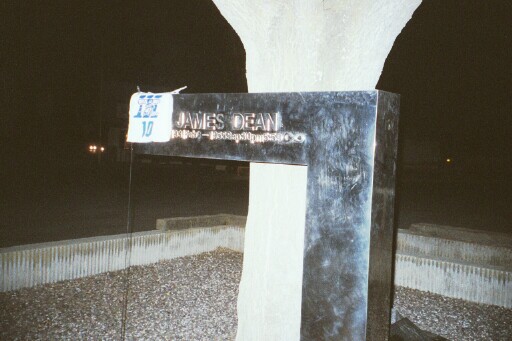 James Dean Memorial
LEG FOUR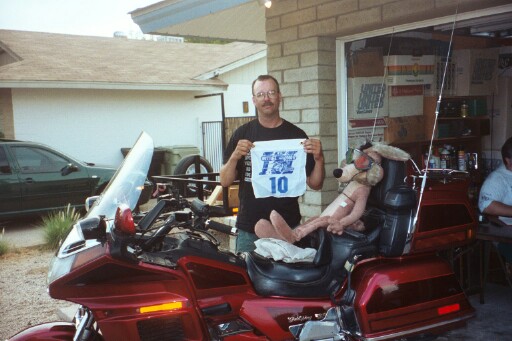 At Brad's house in Phoenix, AZ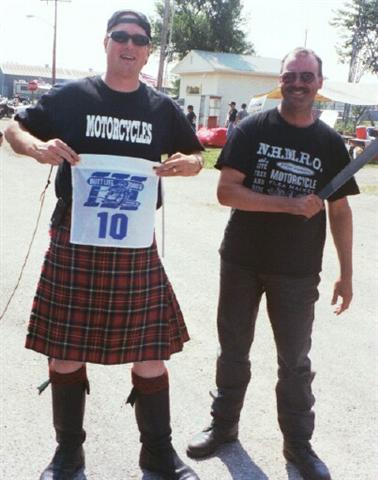 He was our bonus location in Cassoday, KS. I traded my flag for his machete. All the girls wanted to know what was under his Kilt. Nothing but lipstick is what I heard.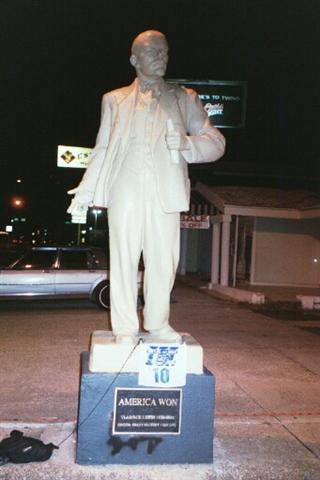 Lenin, Eddie's favorite Texan.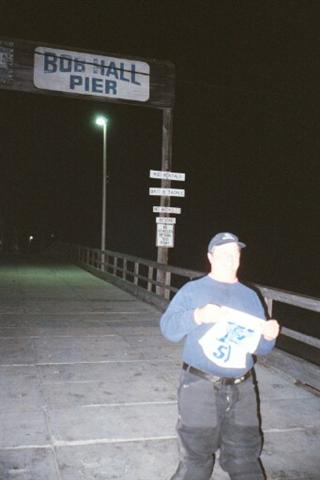 The famous Bob Hall at the famous Bob Hall Pier. We basked in his greatness.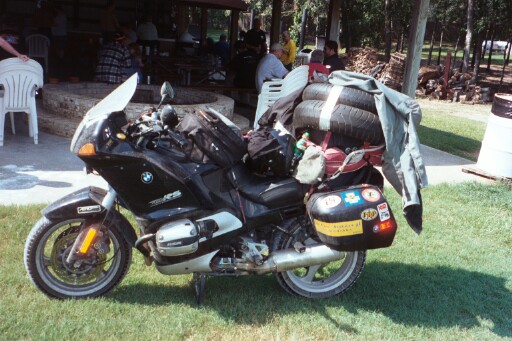 Still got them tires.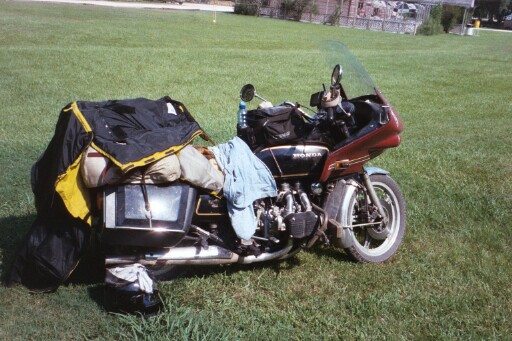 An Oldwing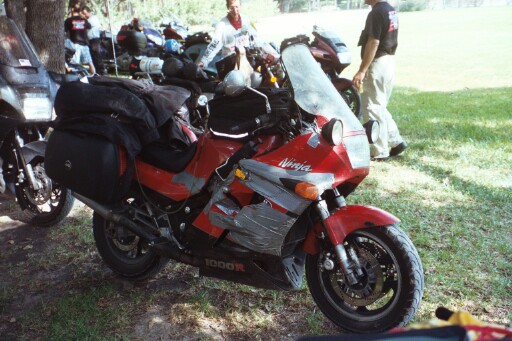 Never, and I mean never, hit a deer with your bike. Unless you have lots of duct tape.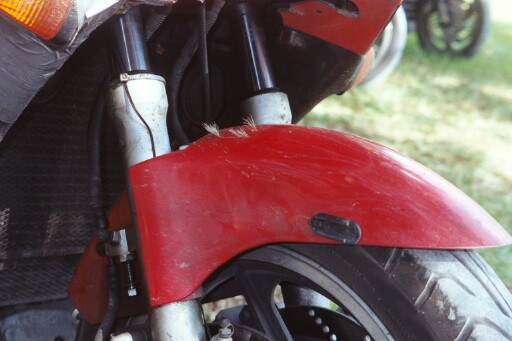 more deer damage, and deer fur.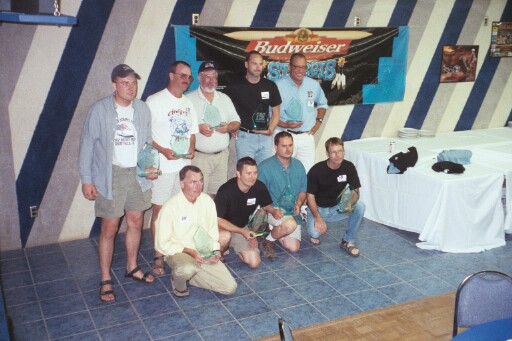 The top ten finishers.