Bob L's Central America Trip Home Photos
BELIZE DIVING
Blue Marlin Lodge
BELIZE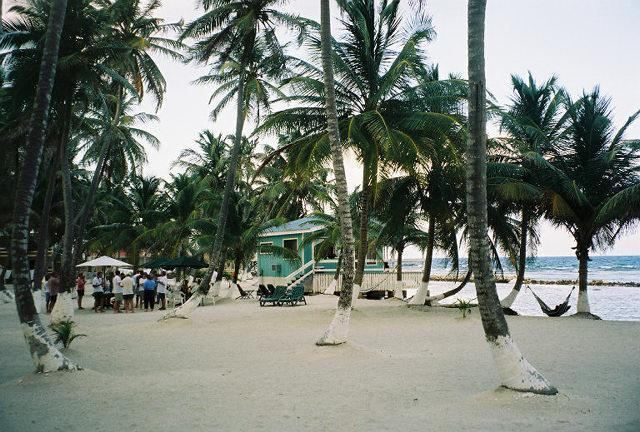 Most of the group at a party on the island.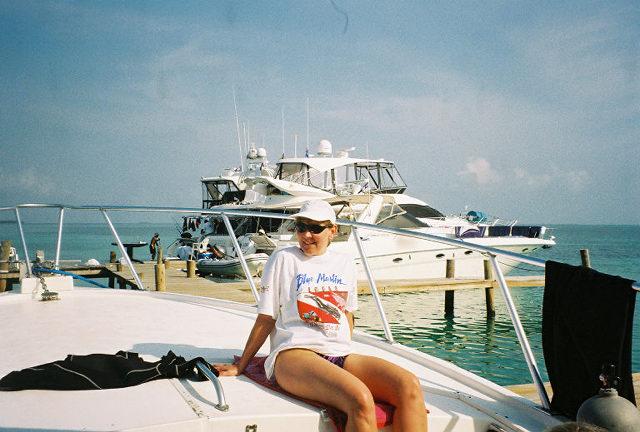 A bathing beauty on a yacht.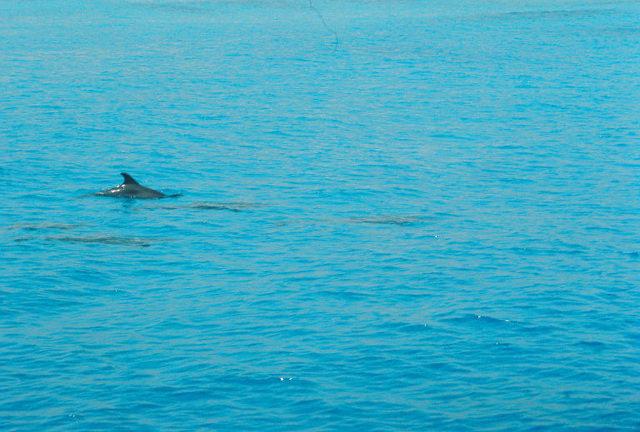 Dolphins.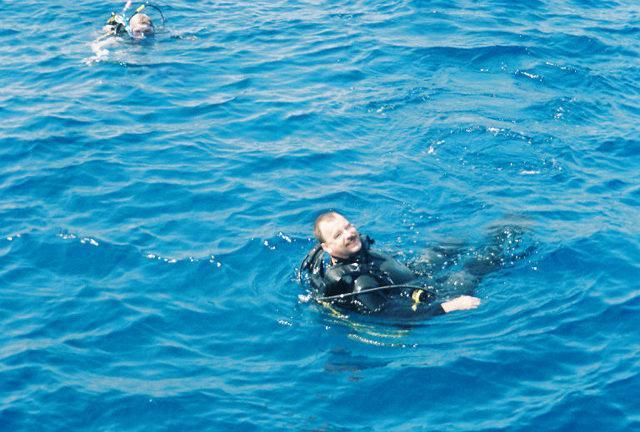 Bob just Bobbing in the water.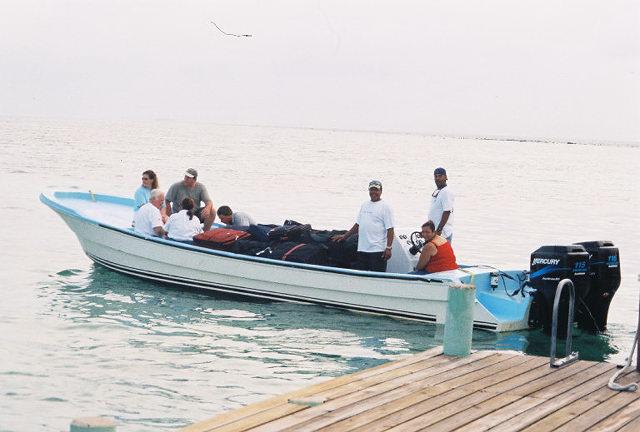 Our luggage going to shore. 10 minutes later the engines died and they had to transfer the luggage to another boat.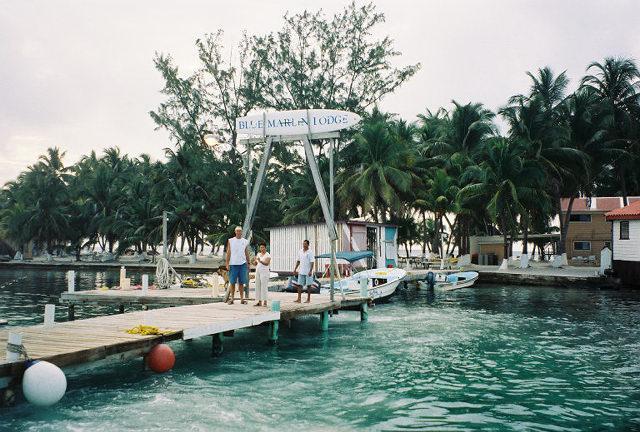 The staff saying goodbye.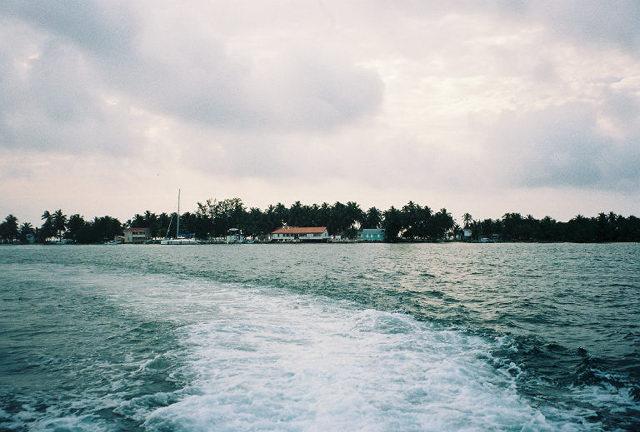 The resort.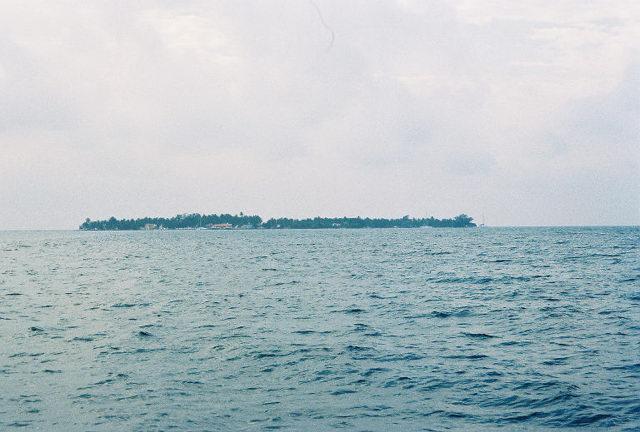 The entire island.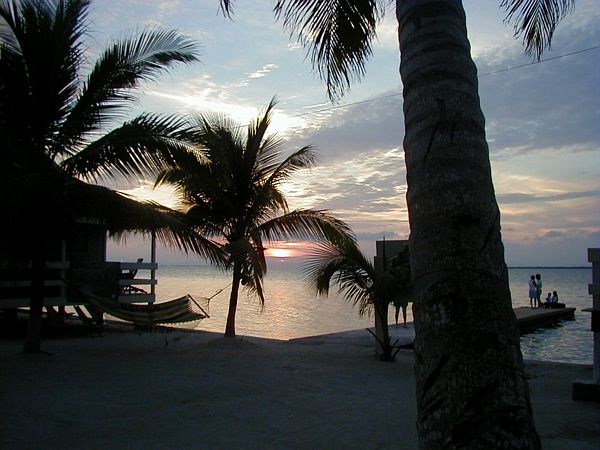 Sunset on the island.