2010 Minute Man 1000 Motorcycle Rally
PHOTOS
The Joy of being on staff.
Well, another Minute Man 1000 Rally is done.
This one was most enjoyable. The theme of this rally was "That's Entertainment!" and I must say that I and the rest of the rally staff were most entertained.
Congrats to all the riders. You are what make this an exciting event for me.
I won't get into the details here, as I have written of this ride before and the riders are the ones that really have the stories. I will, however, relate one story that the rally staff was involved in, and a few other stories that I found "Entertaining".
After the riders are sent off, the staff has breakfast. This allows us to relax before the calls start. Well, the calls started a little early this year. Just after we left breakfast, a staff members phone rang. One rider was stuck in the mud. Now, understand that it had been raining most of the night and dirt roads can be expected to be less than ideal. We normally state in the rally book if the bonus is down a dirt road.
The rider in question had his Goldwing stuck pretty good in the mud he says. I am the one that scouted this bonus, or rather pair of bonuses. I know the road might not be ideal in the rain, but I did not expect it to be impassable. Besides that, no one should have ridden past the first bonus: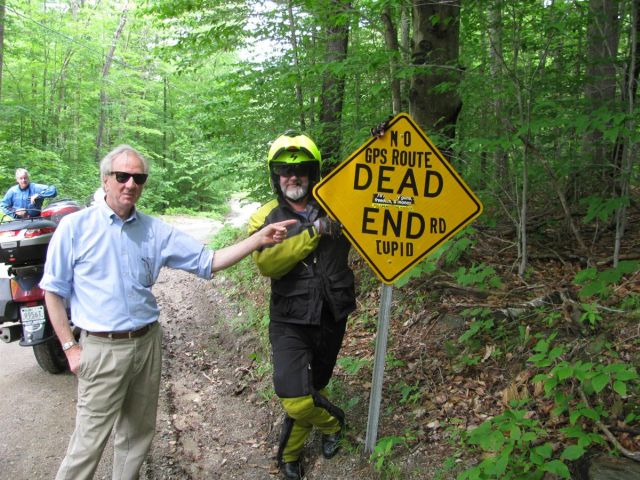 Hmmmm, No GPS Route, Dead End Road. I wonder where this road goes.....


A woman with a pickup truck and some rope stopped to help the rider, he and the bike were fine and continued on the rally, doing quite well. The Rally Staff were intrigued. Just how bad was this road. We hopped on our bikes to investigate. The bonus in question was only 80 miles away from staff headquarters.
When we got there, a gentleman (shown above next to Power Ranger Dave) told us that we could not make it down that road. This man rides the AMA Vintage Races and was quite interested in what we were doing. He said that a number of riders had gone down this road, that a Goldwing had gotten stuck and that a Honda ST had crashed. He also said that he offered the ST rider a garage to work on his bike, but the rider said he had plenty of duct tape and was on his way. Nothing slows down an IronButter. Hmmm. Iron Butter? Sounds like a fortified dairy product. Apparently a rider of vintage bikes crashed a few weeks before the rally and had to be airlifted to a hospital......
Now the staff HAD to check out the road. One of the great things about the Minuteman 1000 is that it is good for beginner riders who have never done this kind of rally, but it also allows great challenges for experienced ralliers as well as educational opportunities for every rider.
The point of this bonus was that you cannot blindly trust your GPS. This is the first year we have provided the bonus locations as an electronic file suitable for GPS and mapping programs. There is a bonus 2.7 miles away as the crow flies. The Garmin GPS routes you 3.5 miles down the dirt road. Google Maps routes you 15 miles down paved roads. Guess which route is correct. What riders should have done when they got here was to look at their GPS or mapping software and their route sheet to see if this is really the way to go. Since it was only a few miles down the dirt road, an acceptable alternative would have been to drive down a ways and see how the road was. This is what a number of riders did.
This shows that the road is really not that bad.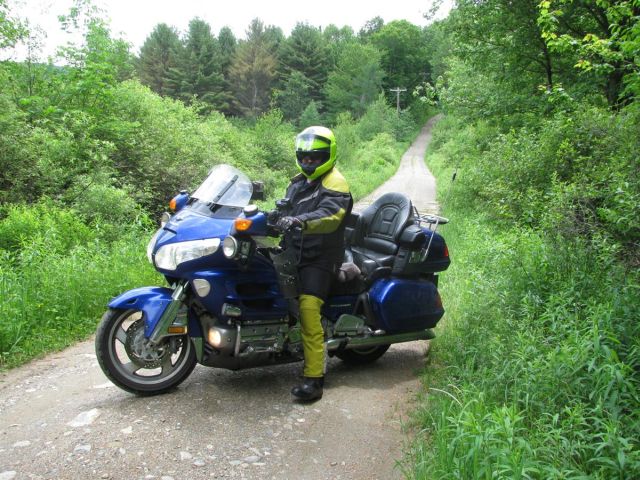 The road looks fine to me.


Here is an obstacle that was not on the road when I was last there. I wonder when that got there.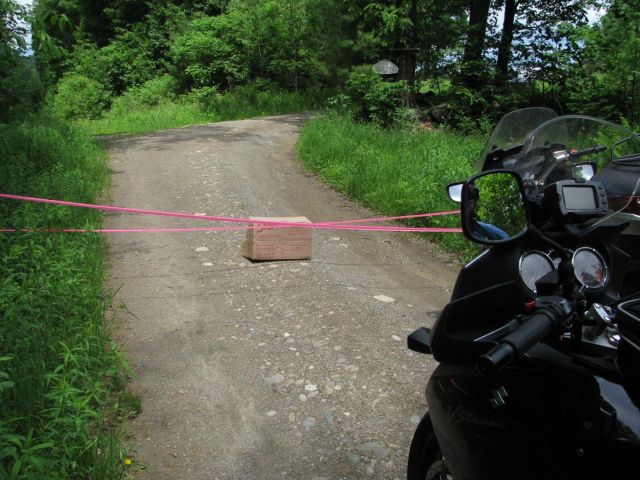 When did they put that box and tape on the road???


Oh, I see, they got tired of all these bikers coming down this nice quiet road.


Oh, I guess they did not like people a bunch of riders coming down their road in the morning.


Now, I would have thought that any rider making it to the point shown below would have stopped. Some did, most did not.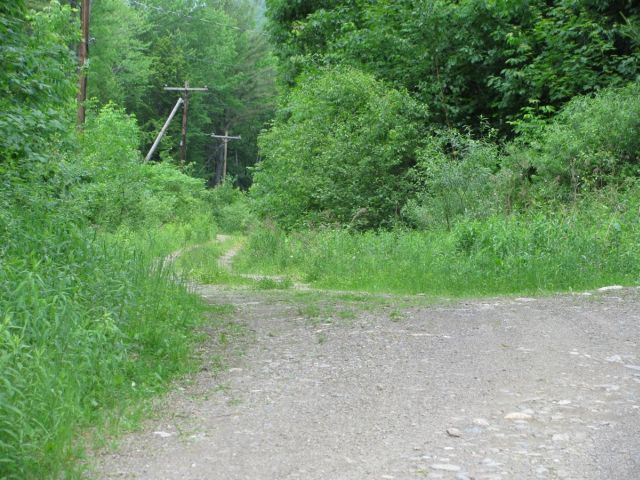 OK, I can see taking the dirt road. Maybe I can see turning down this road. Maybe.


But I really did not expect any rider to go down the following road..... But at least one did and got stuck. All was well in the end though.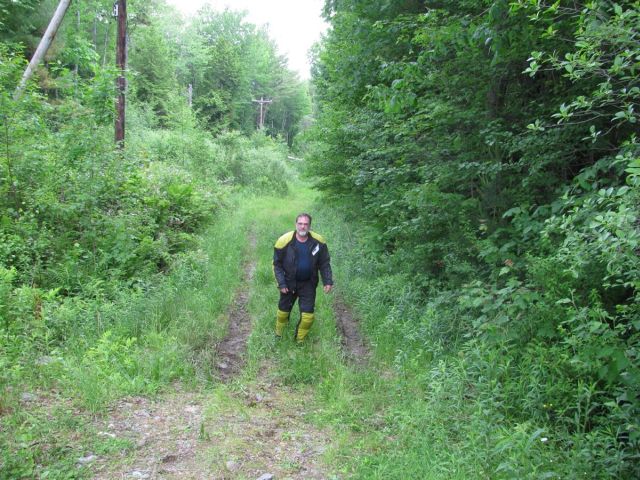 But THIS road???? Probably not a road the Rally Staff would send you down.


Fortunately, no one tried to go down this next road. That is only around a half mile from the next bonus. Heck, you could have parked your bike and walked. Assuming you could walk knee deep in mud.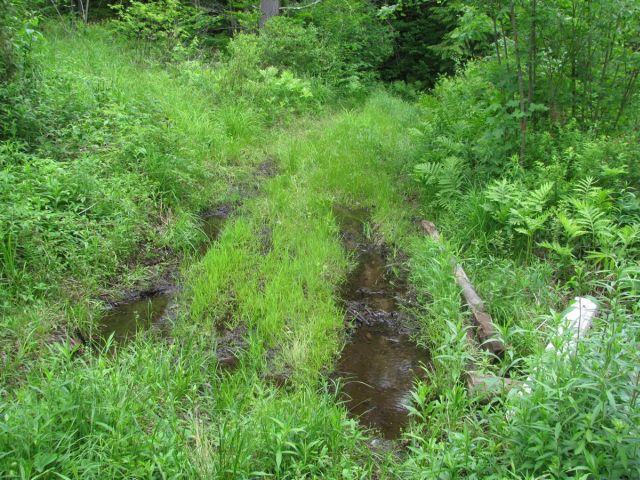 Fortunately no riders tried to ride past this point. At least none that would admit to it.


I am sure all of the riders that came down this way learned a few things.
Another rider, who shall remain nameless, learned a few things. One, never tell the scorer (me) about some strange occurrence as the scorer will ALWAYS make it public. (I believe one rider referred to me as anally retentive for expecting him to read the instructions) And two, ALWAYS read the instructions carefully.
One rider (who shall remain nameless) made down the dirt roads to the town of Adamant. I don't know if this town was named after the singer, but anyway.... This little town is on a good dirt road, surrounded by good dirt roads. The post office/store is so small I think you need to call ahead before visiting it. Said rider talked to the Post Master, asking her where the Winnebago was. She had never seen a Winnebago around there. He insisted, and so did she. I met this woman when scoping out the bonus. She was very nice and loved the idea of the rally. I will have to go back there some day and ask here about the Winnebago Man. You see, the bonus here was the Adamant Music School. Here is a pic showing an idyllic location in a quaint little town. It doesn't mention the dirt roads though. I think this map shows about 5 times as many buildings as there are in town, INCLUDING every small storage shed and chicken coop.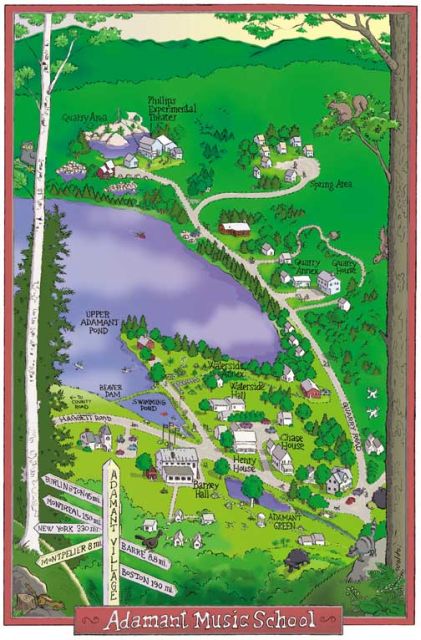 An Idylic Setting in a Quaint Village


The Winnebago was a ways away, and Yes, the rider DID get the RV bonus, but missed the Adamant bonus that was steps away from the post office.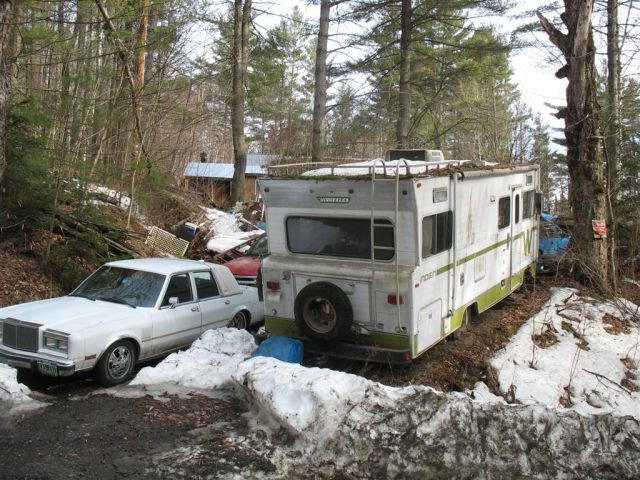 Winnebago


Why a Winnebago? Well, I was sent to find a music school, that ended up not having a sign or anything else of distinction. BUT this Winnebago along with a number of other dead vehicles looked like it would be here for a long time. Funny how this Rally Stuff works, huh....
The rest of the pics that I took at the event can be found here:
Bob L