ST MODIFICATIONS
THROTTLE LOCK AND HORN GUARD
---
THROTTLE LOCK
A Vista Cruise throttle lock is my favorite throttle lock, requiring only a quick flick of the thumb to engage and disengage. The only problem with them is that they are made to be bolted on, and there is seldom really a place to bolt it to. This one was originally on my KLR. I used the glue called Goop which to attach it. It worked great. It may eventually come loose since the glue is adhering to the paint, but it will be easy to re-glue.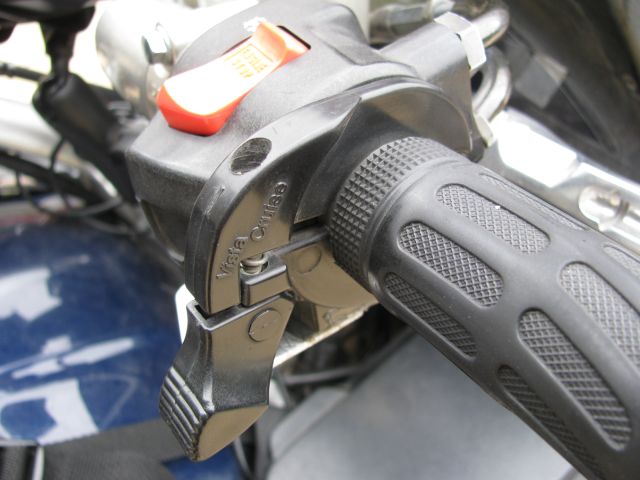 A view from the throttle.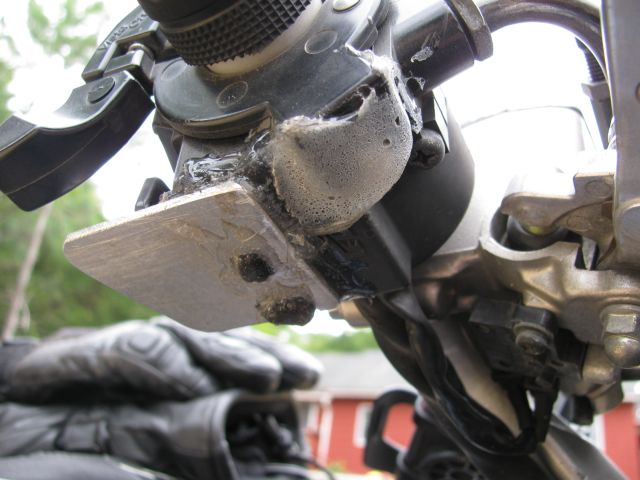 A view of the glue. The bubbles were caused when I used tape as a mold to form the glue.


---
SWITCH GUARDS
I like a LARGE tank bag, if for no other reason than to just have someplace to put water, my gloves or whatever else I might need quick access to. The problem here with most bikes is that when turning the handlebars all the way, the switches contact the bags and the horn will blow, or the starter will spin. These things can really throw you off in a slow tight turn. The best way to fix this is with some sort of guards. There are a few out there that bolt on, but I did not like them. So, Goop came to the rescue again. I cut some aluminum plate and cut holes in it to match protrusions in the switch housing.
THROTTLE SIDE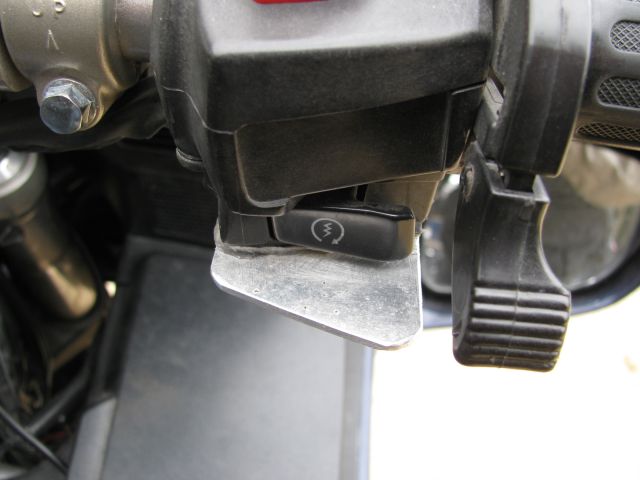 This protects the starter switch.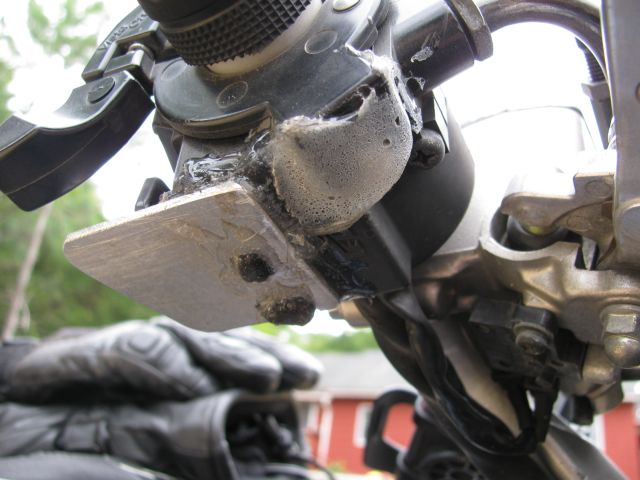 This shows where the protrusions come through the aluminum.
---
CLUTCH SIDE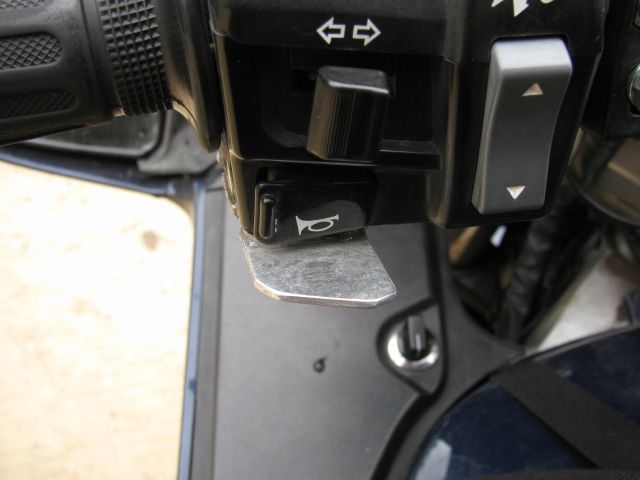 This shows the protection for the horn.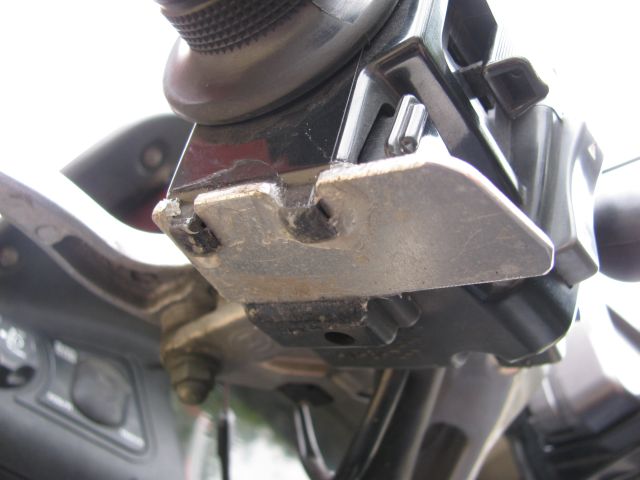 This shows the glue and the protrusions.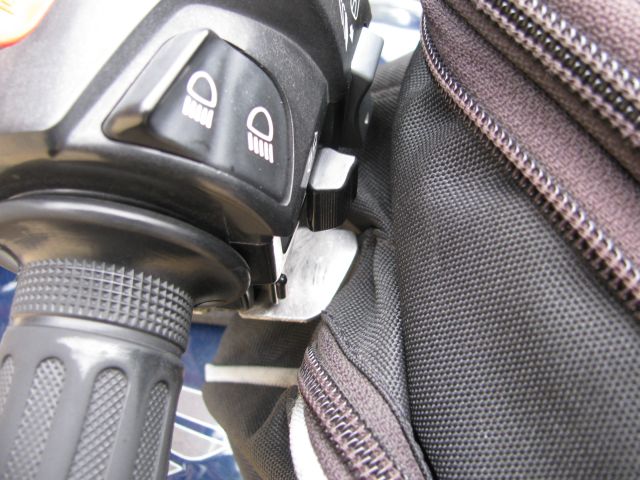 Here is how it protects when it is up against the tank bag.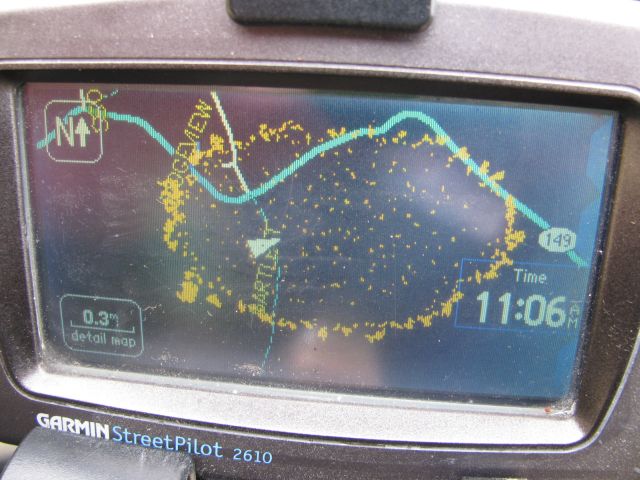 Not part of the modification, but this is the weird pattern that formed on my old GPS over time. It still works, but is a little hard to read in some light.
---