2014-10 PUMPKIN CANNON
---
In Greenfield New Hampshire you can find the Yankee Siege Machine, a world record trebuche. www.yankeesiege.com They used to compete every year in the Punkin Chunkin competition. punkinchunkin.com The Yankee Siege retired back in 2011 after exceeding the 2,000 foot mark, but it is still on display. A few years ago they built a new Trebuche, the Yankee Siege II, built of lighter materials and returned to competition. In 2013 they won their category with a 2,398.57 foot throw. The Yankee Siege II throws only pumpkins. The First Yankee Siege throws anything. There is more info here: yankeesiege.blogspot.com for news. and a slideshow of the YS I being assembled/disassembled here: yankeesiege.com/AssemblyShow.html
It used to be that every October you could go there and watch them fire pumpkins across a field into a castle but they have not been doing it the last few years. Too bad. Although, I was told that they still put on demos sometimes. Hopefully it will become an annual thing again.
Today I was in the area so thought I would drive by to see if they were conducting demo's this year. There was a lot going on. They were not demonstrating the Yankee Siege, but there were three air cannons set up along with the Yankee Siege and an earlier version of the Trebuche. The story I got from one of the Chunkers was that the Discovery Channel was going to have the Yankee Siege come down to the Punkin Chunkin contest so they could film it. This year the contest was cancelled for some reason. There is some info here: http://capegazette.villagesoup.com/p/what-happened-to-punkin-chunkin/1256156
The Discovery Channel owns the broadcast rights to the contest and does an annual show. Since the contest was not going to happen, they decided to do a show where the Yankee Siege sits. They brought in the other cannons and did some filming. Kari Byron and Tory Belleci from teh Myth Busters YV Show were there. The area was off limits to spectators, but there were a lot of us that found out it was happening by accident. We were allowed to stand on the street and watch. The info was pretty limited, and I was told at 3:30 that they were going to fire the cannons and blow up a white bus on the hill in a half hour. It was after 5 pm when they finally did it and they only fired one gun. The pumpkin went right through the bus, then they blew it up. A whole lot of fun. They were going to film the trebuche's the following day. I did go to that, and you will find the pics later on this page.
---
The Second Amendment Too. None of the cannons had their barrels at full length. They normally have additional sections, but for the short shots that was not required.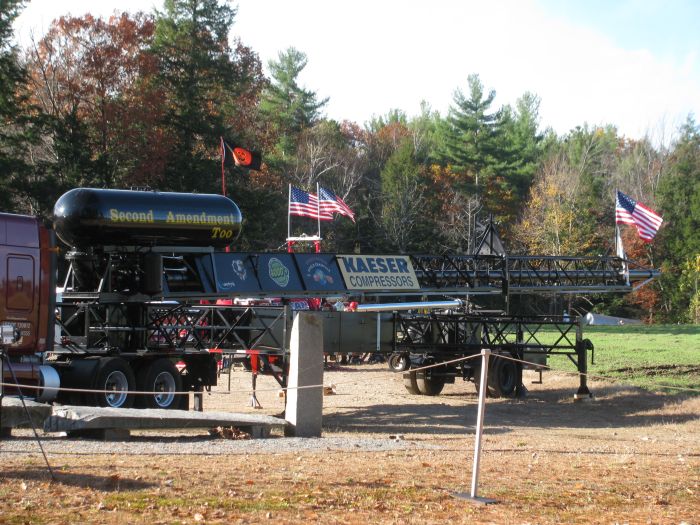 ---
The short bus.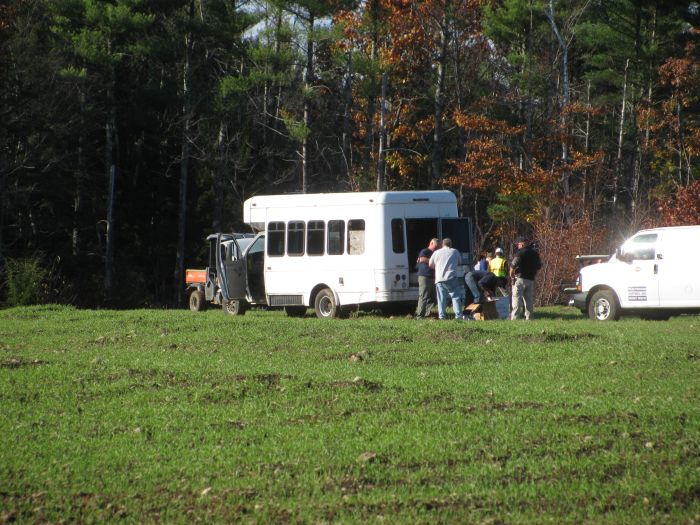 ---
The American Chunker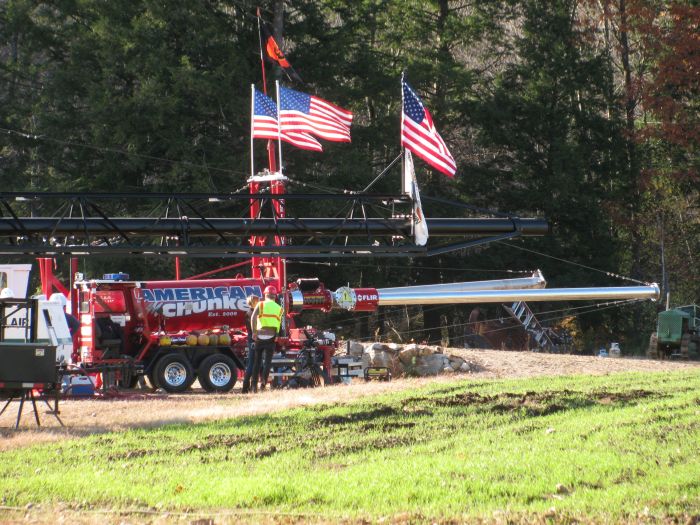 ---
Team Smokin are behind the others. https://www.facebook.com/TeamSmokin and http://teamsmokin.net/Team_Smokin/Welcome.html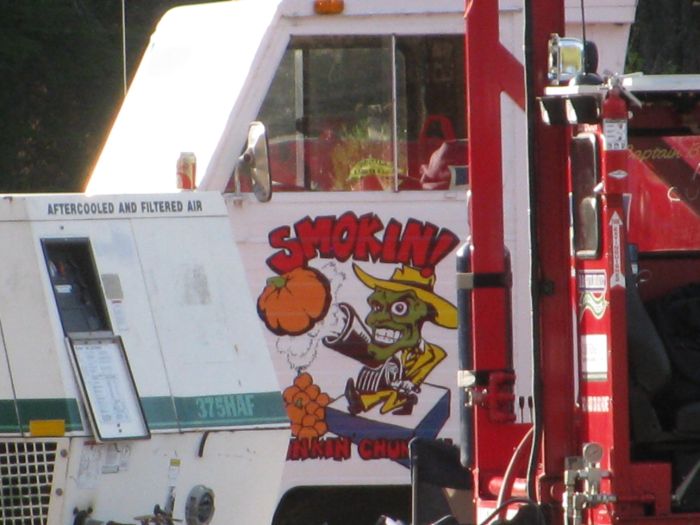 ---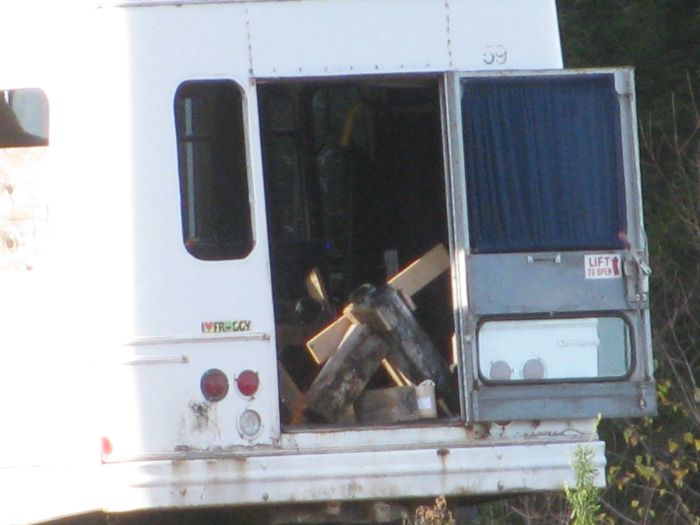 ---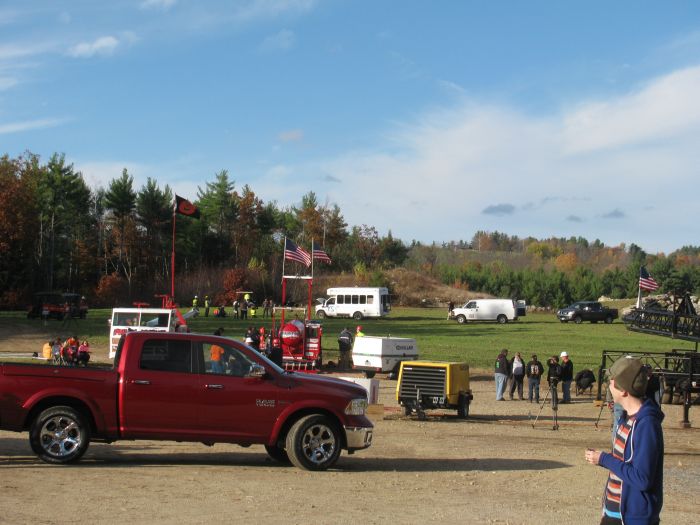 ---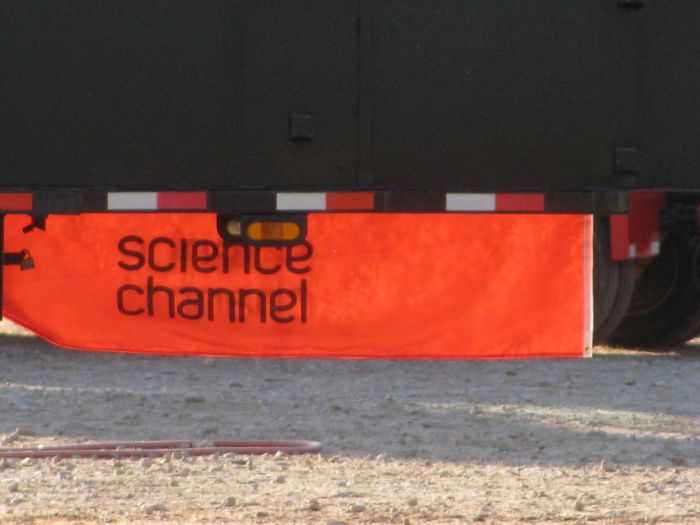 ---
Tory Belleci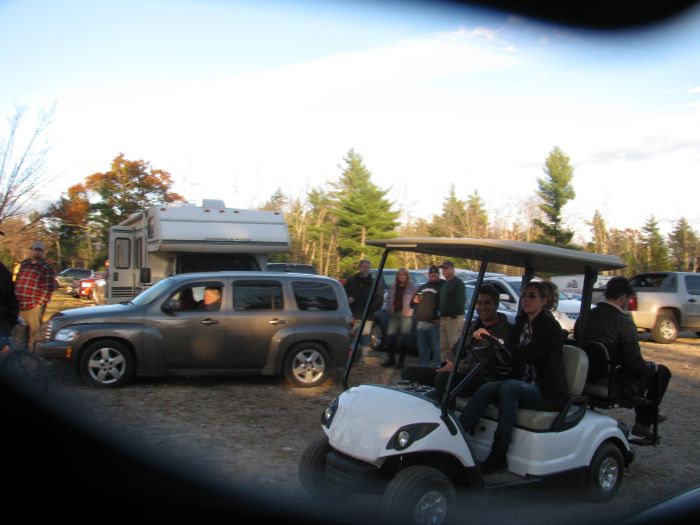 You will have to excuse the poor photo, my camera needs to be replaced as the lens does not always open up, and I only had d few seconds to get these pis.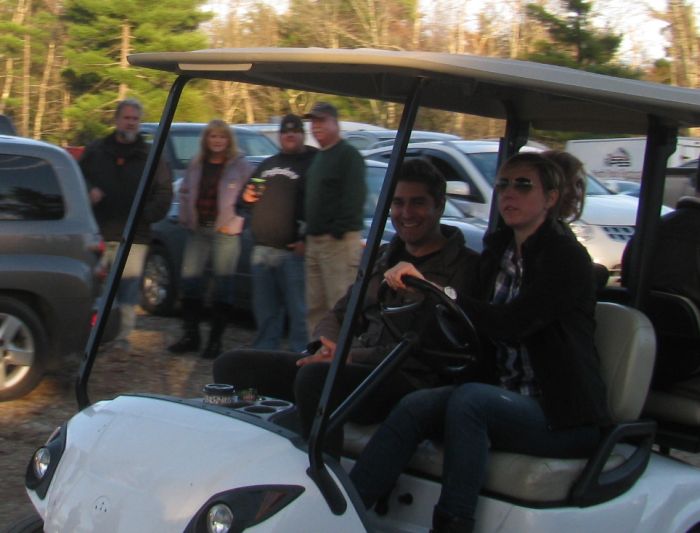 ---
Kari Byron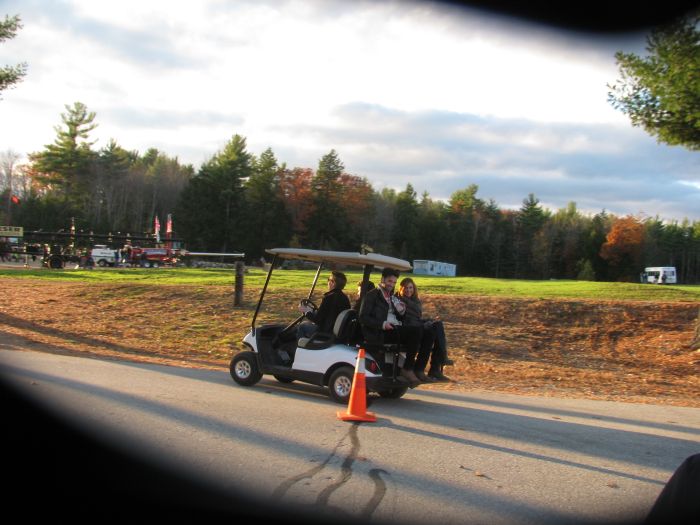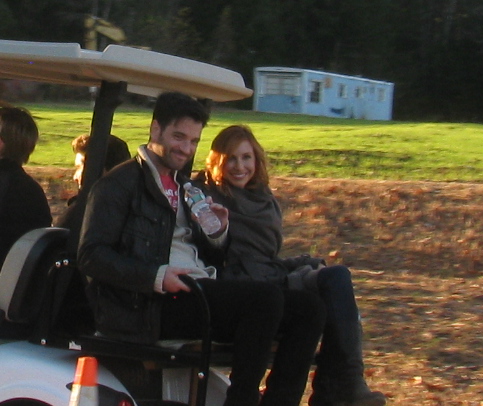 ---
The Cannon firing and explosion.
Here is the video of the cannon firing and the explosion. I unfortunately found a new feature on my camera, and accidentally changed it to take really SMALL video.

punkin-chunkin-2.mp4
I included links to the originals below, as they might be slightly better but might not be viewable on your computer.

MVI_3303.AVI

MVI_3304.AVI
---
The aftermath of the explosion.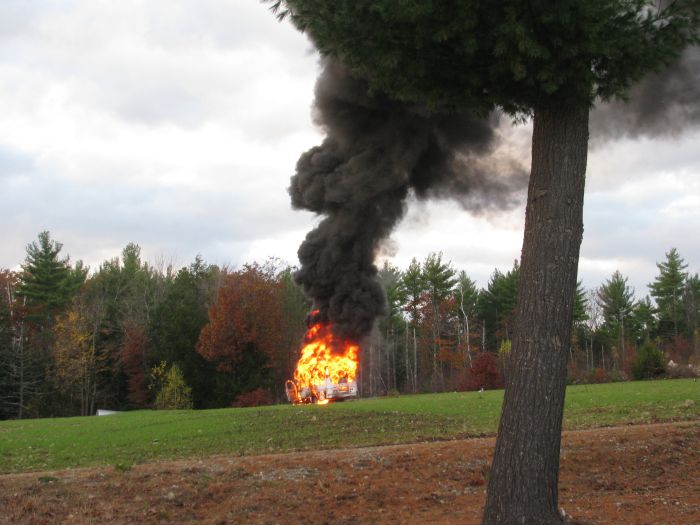 ---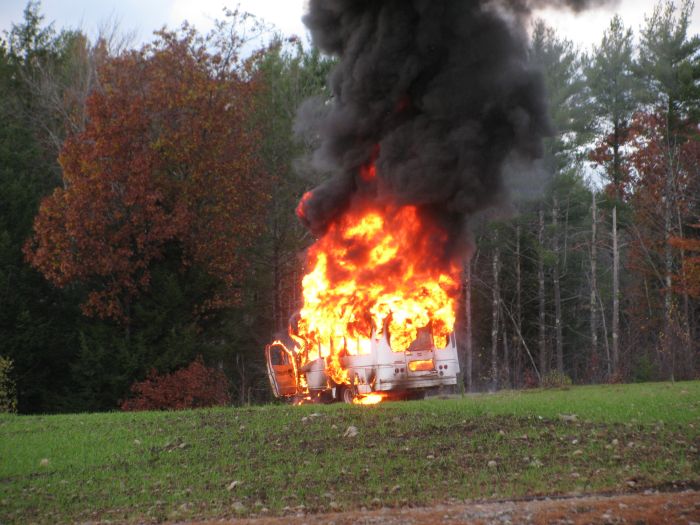 ---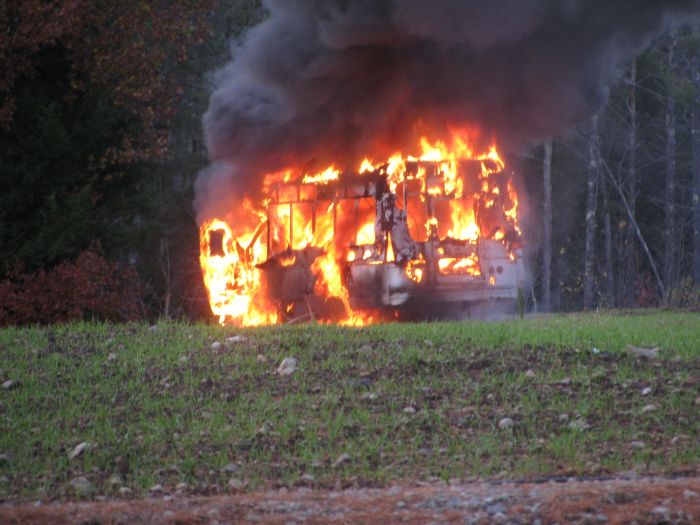 ---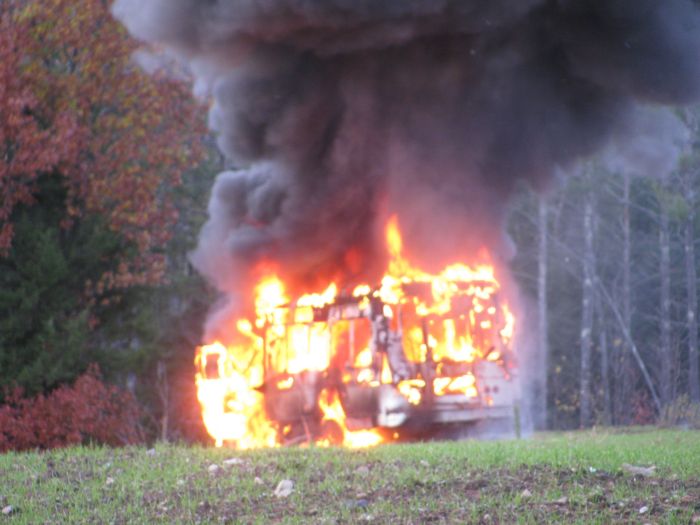 ---
Kari and Tory - Hey, give me a break, I took these from WAY far away, at 40x digital zoom with poor light conditions. I am surprised they came out at all. And for the record, Kari is even shorter and cuter in person than on TV.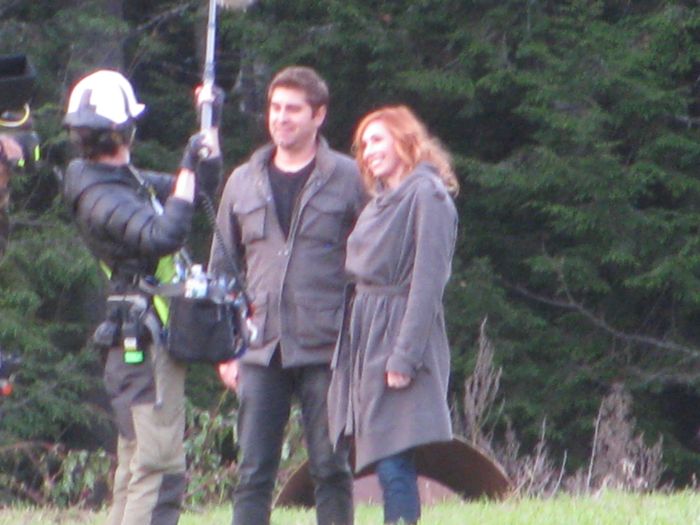 ---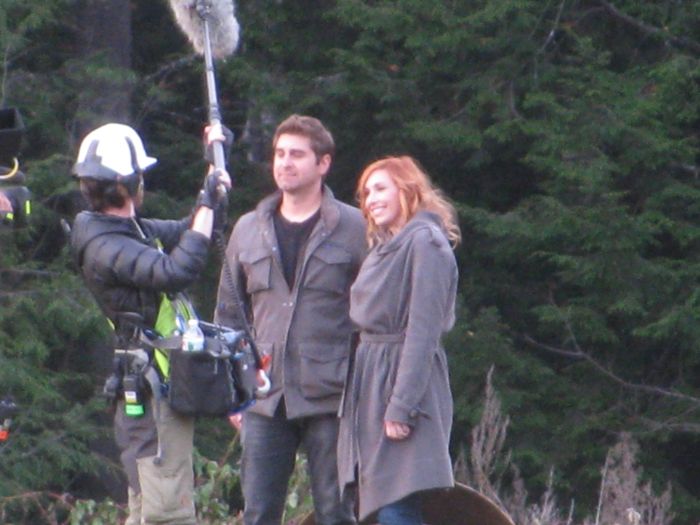 ---
Day 2 - The Trebuche
I had not really planned on going for the second day, as there was way too much waiting the first day, but I was in the area and decided to drive by. There are some links and info on the Trebuche at the top of this page. They threw a piano earlier. Next up was a car.
---
Tory and Kari because what is an event like this without celebrity pics?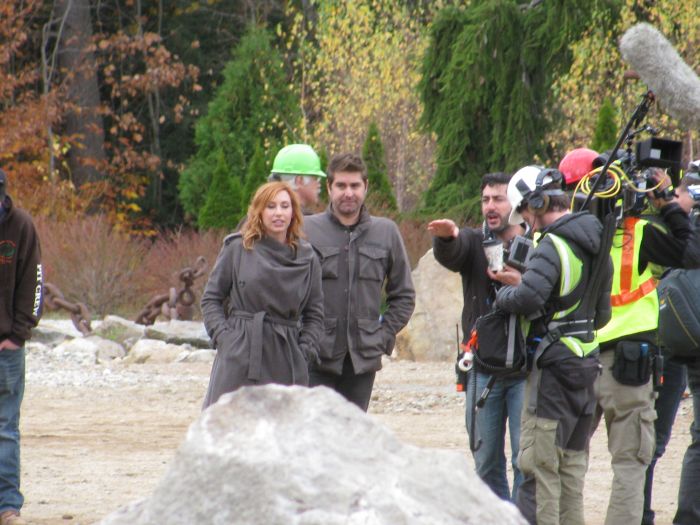 ---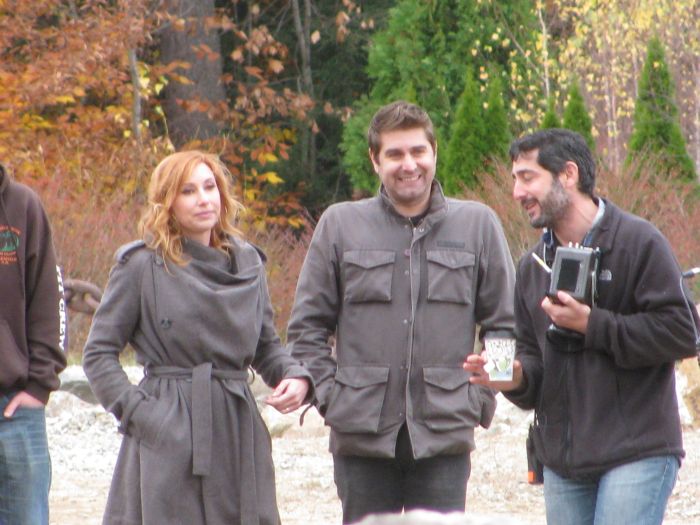 ---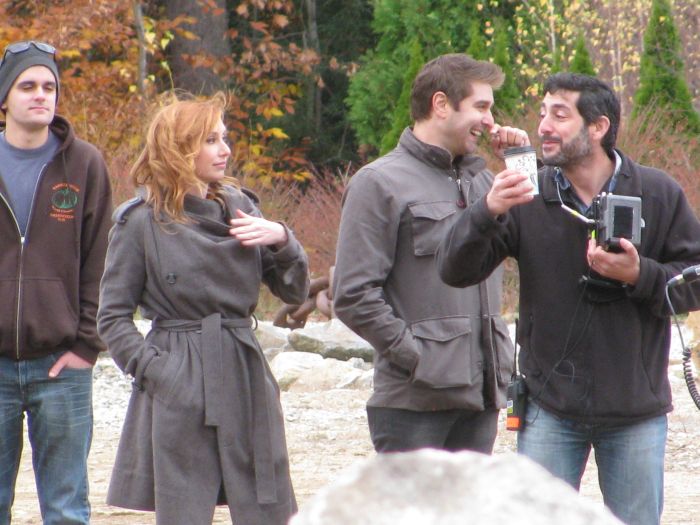 ---
An earlier Trebuche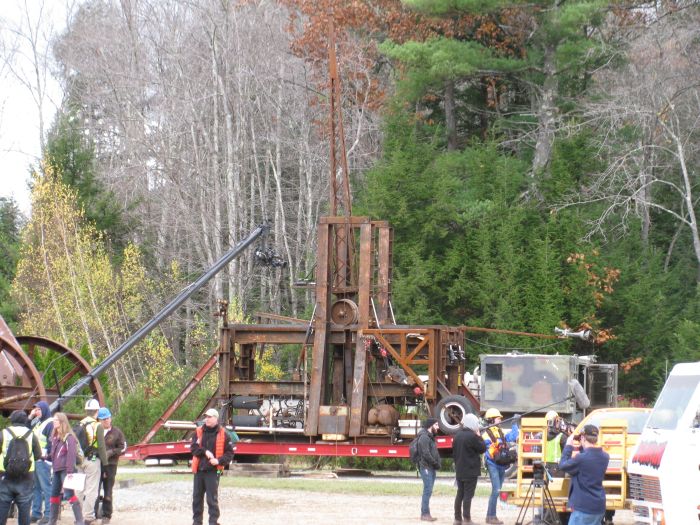 ---
The Yankee Siege wound up and ready to be loaded.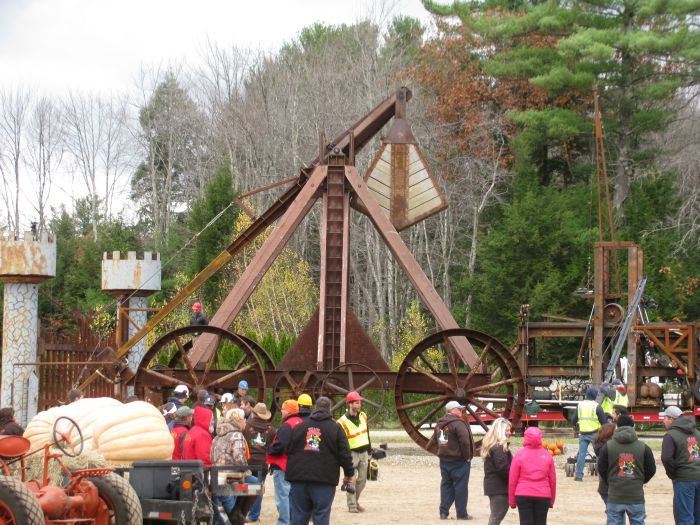 ---
There was a Night in Not So Shiny Armor. I fuzzed out the other person in the pic as I do not know her and always try to think about privacy.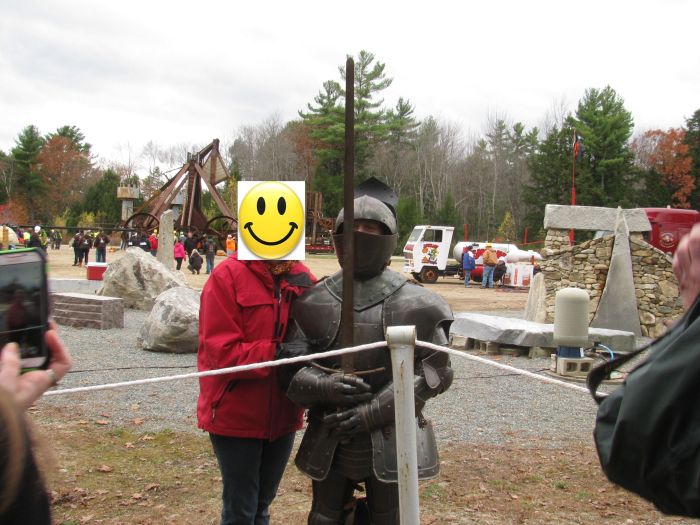 ---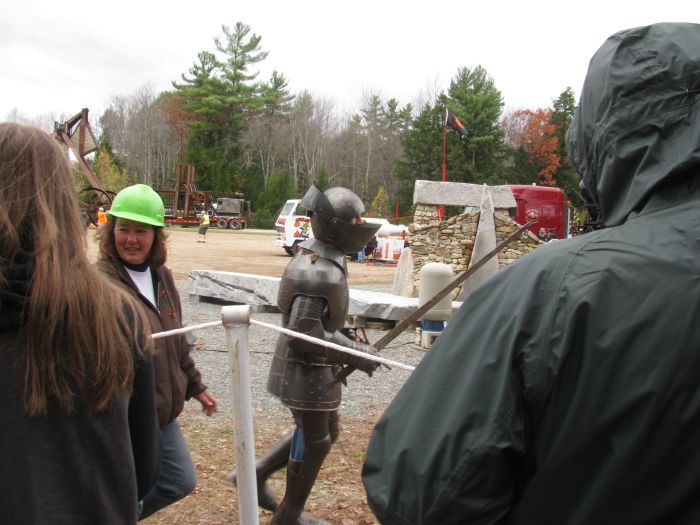 ---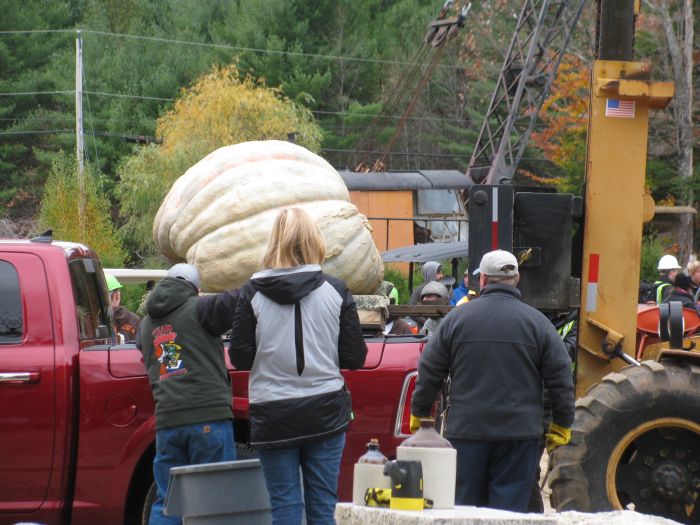 ---
There was a rumor going around that they were going to chuck this pumpkin. I did not stay around that long, so we will have to watch the show to know for sure.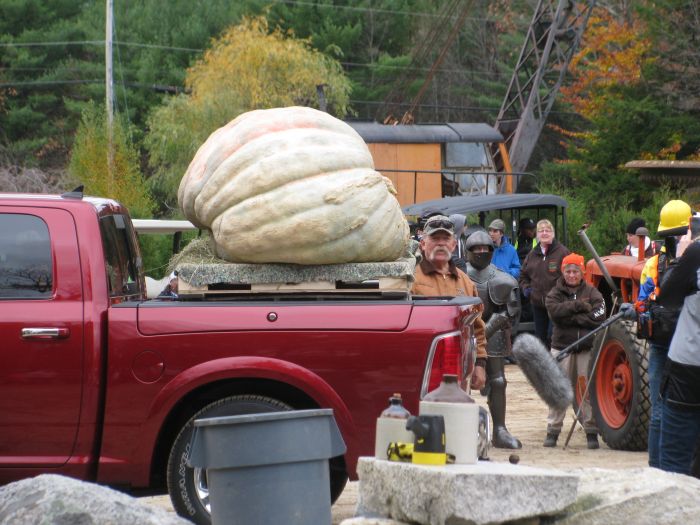 ---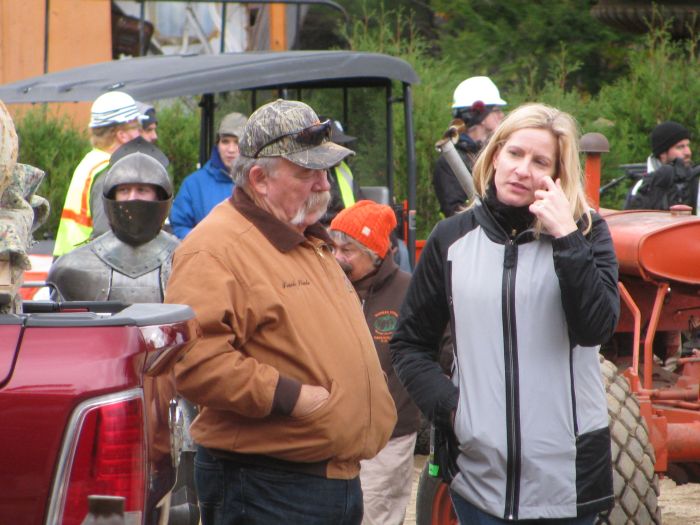 ---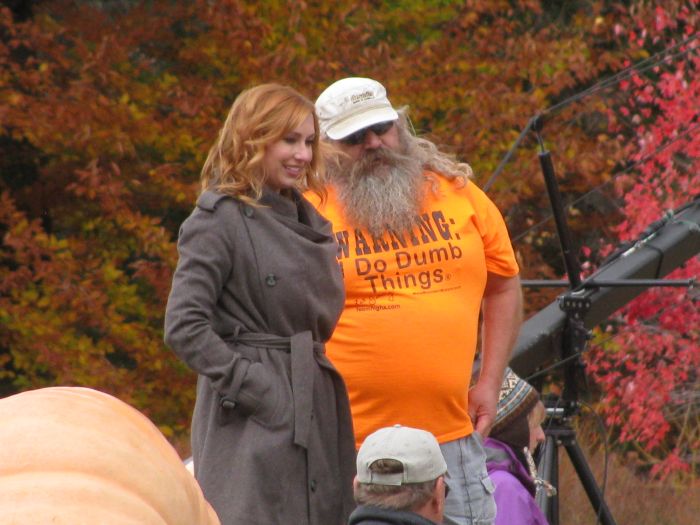 ---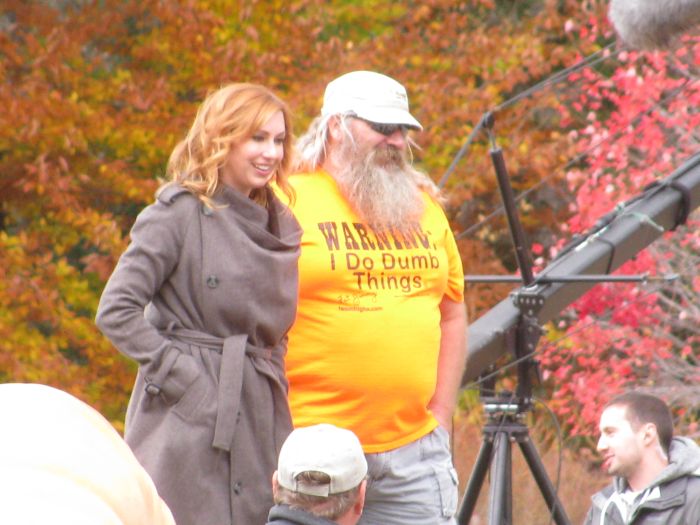 ---
An Orange Pumpkin, er, I mean AMC Gremlin. Where do they find these things?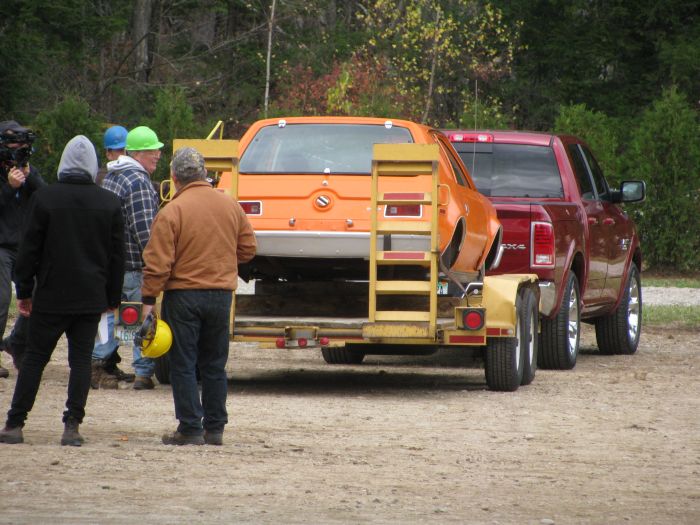 ---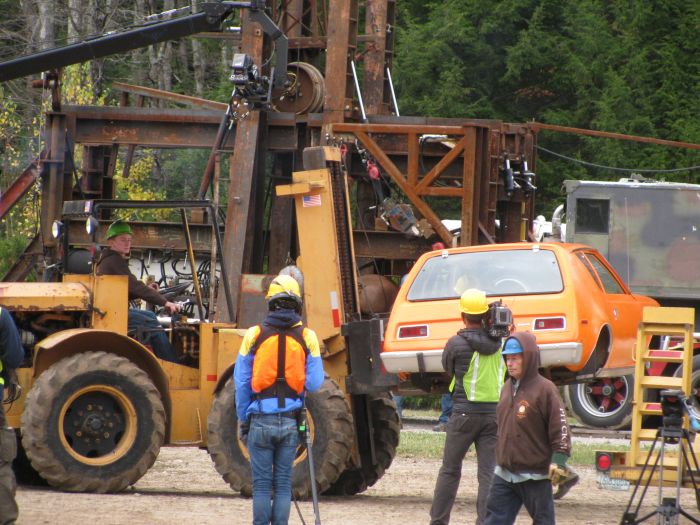 ---
That's Buster in there. Seatbelt fastened.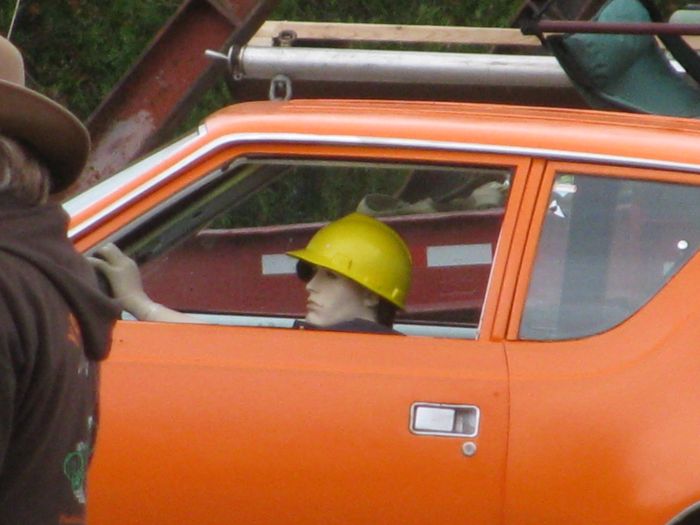 ---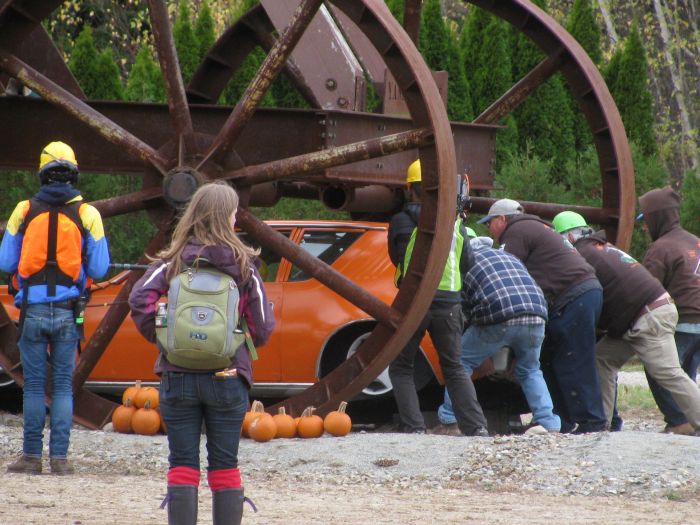 ---
A slight mis-calculation here. I am pretty sure that the car is supposed to be flying through the air right now.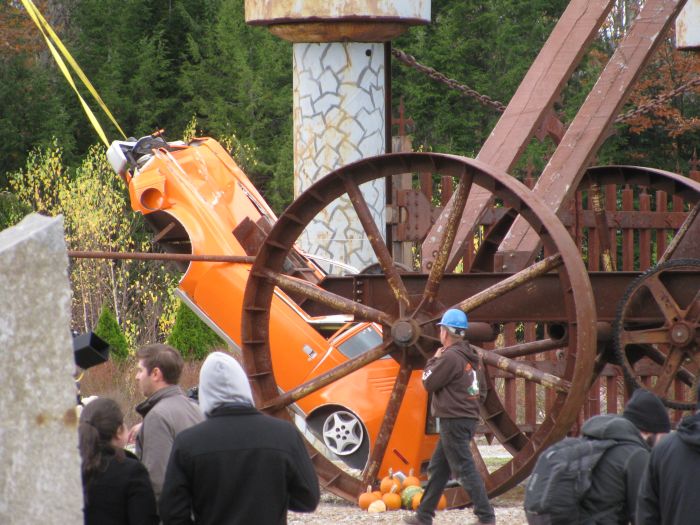 ---
They came with a backhoe and tore the car apart until the bumper and a small part of the frame took off and flew a little ways down the range. I did not see a spare car around, so I think that was all she wrote. What I found funny is that when they were having a controlled throw they moved everyone far away from the machine. When the car was hung up, everyone gathered around the machine. There is a TON of energy stored in that device at this stage. This is when things can go horribly wrong. I don't know how Buster fared in this whole thing.