Where is Bob L NOW?
Where is Bob Now? Well, Home for a change!
Hey, ya' gotta work to earn money for travel.
"Work to ride, ride to work!"
Soon to be - Ride, Ride, Ride
RECENT
RECENT ROUTE - Link to my Spotwalla Trip, showing my recent route and where I was, recently. This will never show where I am right now, but will always have a time lag.

ROUTES
Once I retire, I will post screen shots of my routes here:
NEAR TERM PLAN
I don't know that I would call this a plan, it is really just a rough idea.
Red line is June 2018 until probably Fall 2018. Blue Line is Fall of 2018. I don't know where I might go from there. Maybe Australia?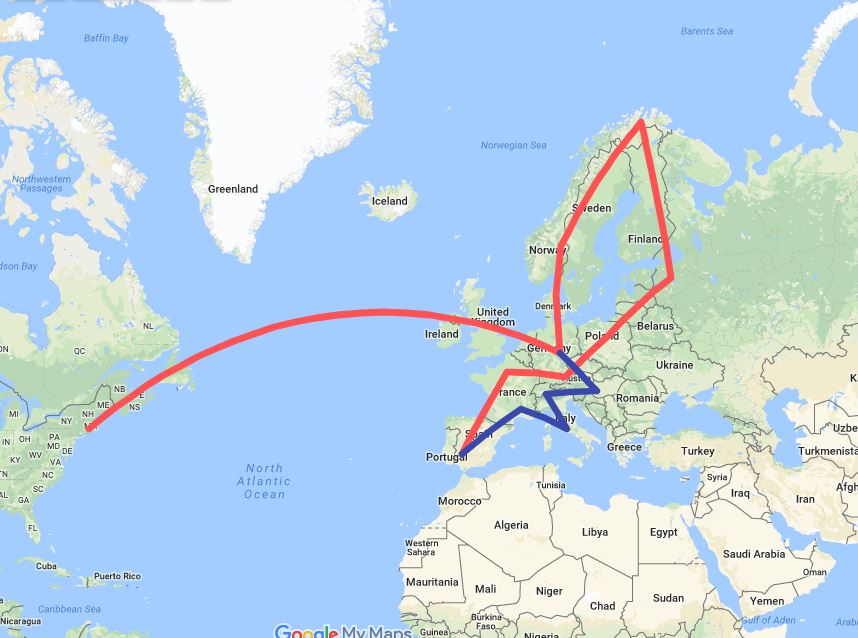 2017 ACTUAL TRIPS
Where I have been, or at least where I had my trackers on, for all of 2017.